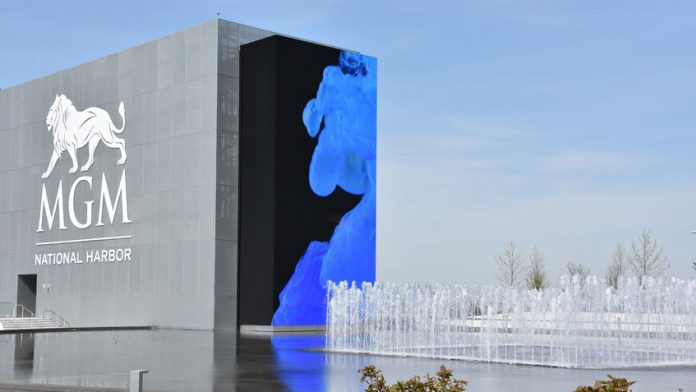 Vici Properties is to acquire MGM Growth Properties for a total consideration of $17.2bn, following "transformational agreements" inked with MGP and its controlling shareholder MGM Resorts international.
As part of the agreement, MGM Resorts will receive cash proceeds of approximately $440m, and will own an estimated one per cent stake in the Vici operating partnership, worth in the region of $370m. 
The transaction, which has been approved by the board of directors of MGM Resorts, MGP and Vici, is expected to close in the first half of 2022, subject to customary closing conditions, regulatory approvals and approval by stockholders of the latter.
"Since our IPO in 2016, MGP completed over $7bn of real estate transactions that grew our portfolio of premier entertainment assets, including introducing innovative transaction structures to the gaming REIT universe," said James Stewart, CEO of MGP.
"As a result of our completed and announced transactions, MGP's pro rata rental revenue has nearly doubled from $550m at IPO to approximately $1bn, our annualised dividends per share increased 44 per cent, and our total shareholder return has more than doubled. Following the strategic merger with Vici, MGP shareholders will benefit from the collective strengths of both companies."
Simultaneous with the closing of the transaction, Vici will enter into an amended and restated triple-net master lease with MGM Resorts. This will have an initial total annual rent of $860m, inclusive of MGP's pending acquisition of MGM Springfield, and an initial term of 25 years, with three 10-year tenant renewal options.
"Through this transformative strategic acquisition, we are merging MGP's best-in-class portfolio into Vici's best-in-class management and governance platform, creating the premier gaming, entertainment and leisure REIT in America," commented Ed Pitoniak, CEO of Vici Properties.
"We want to thank James Stewart, Andy Chien and the MGP board for building and stewarding a portfolio of such exceptional quality, and going forward we are honoured to become a key real estate and capital partner for Bill Hornbuckle and the MGM Resorts management team and board. We look forward to supporting their strategic growth objectives for decades to come."
After giving effect to the $4.4bn in cash proceeds from this transaction, as well as the Springfield and CityCenter transactions, MGM Resort expects to have $11.6n of domestic operations liquidity available to enable execution of its goals of "becoming the premier gaming entertainment company, returning value to shareholders and solidifying its balance sheet".
"In 2016 we started on our journey to become asset light and this announcement, together with our recently announced Springfield and CityCenter transactions, reflects the culmination of those efforts and a major step forward in simplifying our corporate structure," said Bill Hornbuckle, CEO and president of MGM Resorts.
"As a result of these actions, we are well positioned and remain focused on pursuing growth opportunities in our core business, with significant financial flexibility to continue to deploy capital to maximise shareholder value."