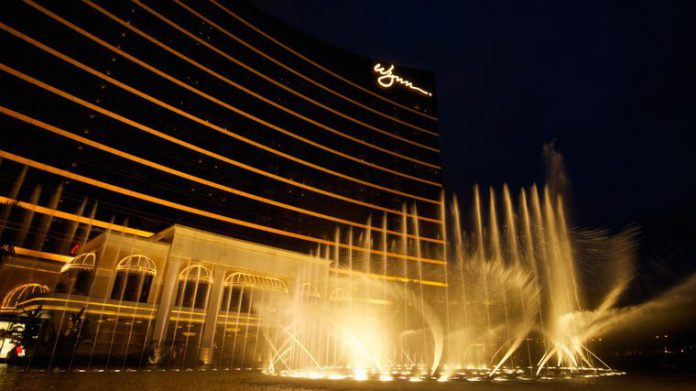 Wynn Resorts has cited "significant pent up demand for travel and leisure experiences," as the operator voices its delight at a "strong return" for its US casino operations.
In addition, the group also voiced encouragement at the recovery of its Macau-based gaming interests, while asserting that its WynnBet online casino and sports betting entity stands poised to enter additional US regions during the coming weeks and months.
These comments come as the firm documents its performance through the year's second quarter, which shows a significant surge in revenue to $990.1m from the $85.7m recorded during the COVID ravaged period from one year earlier.
Breaking down this figure further, each reporting segment of casino; rooms, food and beverage, and entertainment, retail and other; demonstrated significant improvements to $602.7m (2020: $9.4m); $137.7m (2020: $17.4m), $149.1m (2020: $24m), and $100.4m (2020: $34.8m) respectively.
Net loss attributable to Wynn Resorts was $131.4m compared to $637.6m from 2020, excluding the impact of $75.7m of expense related to a commitment to pay salary, tips, and benefits continuation for all of our US employees from April 1 until May 15, 2020. Adjusted Property EBITDA was $206.9m contrasted to 2020's loss of $322.9m.
In Macau, the group's Wynn Palace property saw revenue increase to $270.4m (2020: $8.7m) as adjusted EBITDA amounted to $53.6m (2020: -$110.9), with Wynn Macau seeing revenue and adjusted EBITDA rise to $184m (2020: $11.9m) and $14.1m (2020: -$82.6m), respectively.
Operating revenues from Las Vegas operations was $355.1m (2020: $64.9m) and adjusted property EBITDA finished up at $133.2m (2020: -$75.6m), with Encore Boston Harbor's performance across both reporting sections closing at $165.2m and $46.9m (2020: -$53.8m).
"We were pleased to see the strong return of our guests at both Wynn Las Vegas and Encore Boston Harbor during the second quarter, with adjusted property EBITDA at our US operations well above pre-pandemic levels, highlighting the significant pent-up demand for travel and leisure experiences," explained Matt Maddox, CEO of Wynn Resorts.
"While there have been some fits and starts along the road to recovery in Macau, we were encouraged by the strong demand we experienced during the May holiday period, particularly in our premium mass casino and luxury retail segments.
"On the development front, our WynnBet online casino and sports betting app is currently available in six states with additional launches planned over the coming months.
"We continue to enhance our product with frequent new feature releases and are advancing our marketing and branding strategy as we approach the upcoming NFL 2021 season."
For the first half of the year, revenue increased to $1.72bn (2020: $1.03bn), operating loss closed to $205.2m (2020: -$770.4m), and net loss narrowed to $509.5m (2020: -$1.18bn).