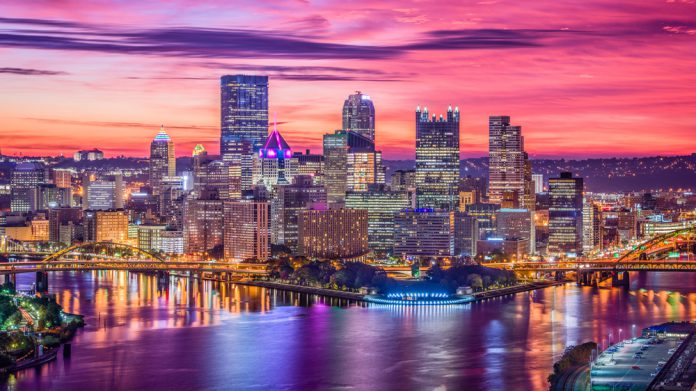 Pennsylvania online casinos and poker rooms grew month-on-month through July, as the group's sports betting volume slipped to the lowest level since the same period in 2020.
Gross gaming revenue from the former increased 3.6 per cent to $104.5m from $100.8m one month earlier, meaning that year-over-year igaming revenue is up 52.9 per cent from $68.4m.
Penn National, which includes the DraftKings, BetMGM, Barstool, and Hollywood casinos, topped the market with $36.9m in revenue.
July's gross revenue brought $88.7m in taxable revenue, which is down from $88.9m in June. This produced $38.2m in state and local taxes.
Online casinos and poker rooms have now produced $508.1m in state and local taxes a little over two years since launching in July 2019. Only New Jersey has brought in more tax revenue from online casinos and poker with $662.6m — but that market launched in November 2013, almost six years earlier.
"As closely as it now tracks with New Jersey, no state benefits more from online gambling than Pennsylvania," said Valerie Cross, analyst for PlayPennsylvania. 
"There was a lot of concern in the industry that regulators had initially set tax rates too high, and a slow start to the industry seemed to back that up. Now it seems that Pennsylvania's aggressive taxing has been a clear win for the state."
Bettors in the Keystone state placed $304.4m in wagers at Pennsylvania online and retail sportsbooks in July, down 27.6 per cent from $420.2m in June. 
The month's handle was up 84.7 per cent from $164.8m in July 2020, which was the last month with a handle of less than $364m and featured the relaunch of baseball and the NBA after a months-long hiatus.
Lower volume ensured that gross gaming revenue fell 35.3 per cent to $27.5m from $42.5m in June, but is up 101.3 per cent from $13.7m secure in 2020.
The month's gross receipts led to $19.9m in taxable revenue, which yielded $6.8m in state taxes and $397,124 in local share assessments.
Online betting accounted for $275.4m in wagers, making up 90.5 per cent of the state's total handle in July. Once again, FanDuel topped the online market with $106.7m in online wagering, down 34.3 per cent from $162.5m in June. FanDuel's gross gaming revenue from online betting fell to $12.3 m, yielding $9.5m in taxable revenue.
Meanwhile, retail sportsbooks took in $29m in wagers in June, down from $40m in June, yielding $2.7m in gross gaming revenue. Rivers Philadelphia topped the retail market with $5.9m in bets.
"The pandemic will continue to be the most important factor for the retail market for the foreseeable future," added Dustin Gouker, lead analyst for PlayUSA. 
"As the latest surge shows, the hope that retail sports betting would return to normal by football season seems overly optimistic."