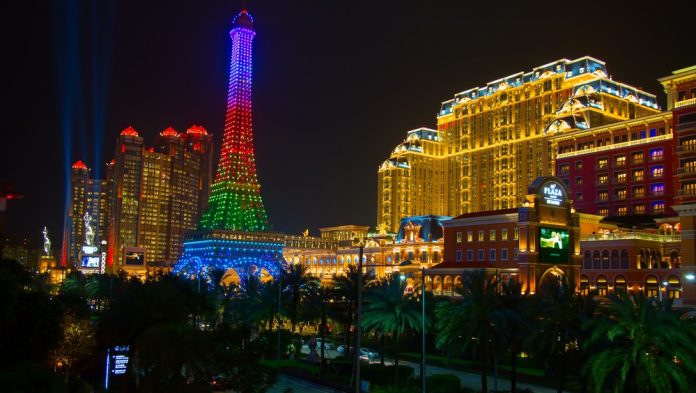 Sands China says that the unpredictable nature of tightened border restrictions in Macau, and subsequent drop in visitation numbers, continues to hinder the group's financial performance.
Despite asserting that the group's "offerings from customers who have been able to visit remains robust," the casino operator says that the adverse impact will continue "until the COVID-19 pandemic is contained".
The comments come as the group issued an update to outline the pandemic's ongoing impact upon its operations, primarily citing performance through July and August where "tighter border restrictions were implemented in Macao affecting visitation to our properties".
Net revenue for the group through July and August came in at US$265m and US$148m compared to US$43m and US$53m a year earlier, an operating loss of US$25m and US$83m contrasted to US$141m and US$148m, and net loss of US$63m and US$125m as opposed to US$165m and US$175m, respectively.
Additionally, adjusted property EBITDA of US$44m and a loss of US$14m were recorded through July and August 2021, respectively, as compared to losses of US$79m and US$83m during the same period one year earlier.
The group has taken various mitigating measures in a bid to ensure a smooth passage through the current environment, including a cost and capital expenditure reduction program to minimise cash outflow for non-essential items.
Sands China also asserts a belief that it is able to support continuing operations, complete the major construction projects that are underway and respond to the current COVID-19 challenges.
"The company continues to look forward to the opportunity to welcome more guests back to our properties as greater volumes of visitors are eventually able to travel to Macao," the Sands China update reads.
"Demand for the group's offerings from customers who have been able to visit remains robust, but pandemic-related travel restrictions and the evolving COVID-19 situation in Macao and mainland China continue to limit visitation and hinder the company's current financial performance."
Sands China also cites Macau government figures in backing up its visitation issues, with monthly gross gaming revenue and total visitation from mainland China said to have decreased by 65.5 per cent and 71.8 per cent in July 2021 as compared to pre-pandemic levels from the same period in 2019.
However, increases of 528.1 per cent and 989.4 per cent across GGR and total visitation were reported on a year-on-year basis.
In August 2021, monthly GGR increased by 234 per cent as compared to the same period in 2020 but decreased 81.7 per cent from pre-pandemic levels.