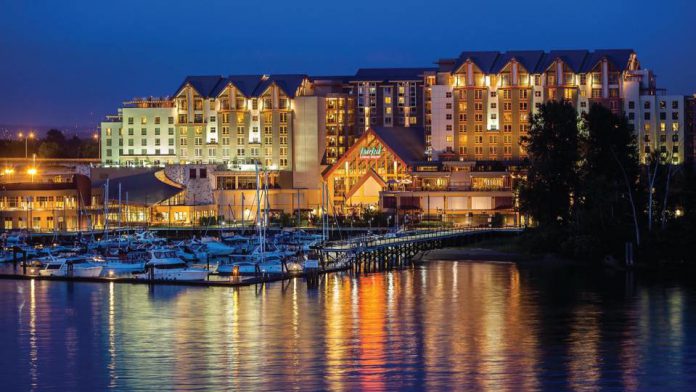 Great Canadian Gaming continued to see a "significant impact" upon its business operations from the COVID-19 pandemic through Q2, as the casino operator also offered a further update on its impending buyout.
By the close of the second quarter, Raptor Acquisition Corp, an affiliate of funds managed by affiliates of Apollo Global Management, had received approval under the Investment Canada Act and the Canadian Pari-Mutuel Agency for the acquisition, pursuant to a previously announced plan of arrangement involving Great Canadian, the purchaser and company securityholders. 
Additionally, crown corporations and gaming regulators continue to undertake their regulatory approval processes. Great Canadian expects the arrangement to close in the third quarter of 2021.
"We continue to make progress on the closing of the arrangement with Apollo Funds, as demonstrated by the approvals received so far and the closing of a private offering by RAC and its affiliate of $350m senior secured notes," said Terrance Doyle, interim CEO of Great Canadian.
"We are assisting Apollo Funds to satisfy all remaining closing conditions, including the required regulatory approvals."
Revenue for the second quarter increased 13 per cent to C$70.7m (2020: C$62.8m), which the group says was primarily due to the reopening of its Atlantic properties under restricted operating conditions for a portion of the quarter.
Adjusted EBITDA of C$41.8m rose 31 per cent from C$31.8m, driven by decreased property, marketing and administration expenses in Ontario and the aforementioned reopenings.
For the year to date, revenue and adjusted EBITDA dropped 63 per cent and 54 per cent to C$123m (2020: C$336.6m) and C$62.3m (2020: C$ 134.8m).
"With significant progress being made with the mass vaccination program across Canada and the gradual lifting of restrictions by provincial governments, we are finally able to open all of our properties," Doyle added.
"We are happy to welcome back many more of our team members who have shown patience, perseverance and understanding during the temporary suspensions.
"These past 16 months have proven to be the most challenging in the company's history, but Great Canadian is still well-positioned to remain a leader as we emerge from the Pandemic.
"We want to thank all of our team members for their continued hard work and support for the business during these unprecedented times.
"As restrictions begin to gradually lift in each province that we operate in, Great Canadian remains committed to adhering to all directives issued by public health authorities and prioritising the health and safety of our team members and guests at all times.
"We are excited to finally be moving forward in rebuilding our business and delivering great entertainment to our guests."