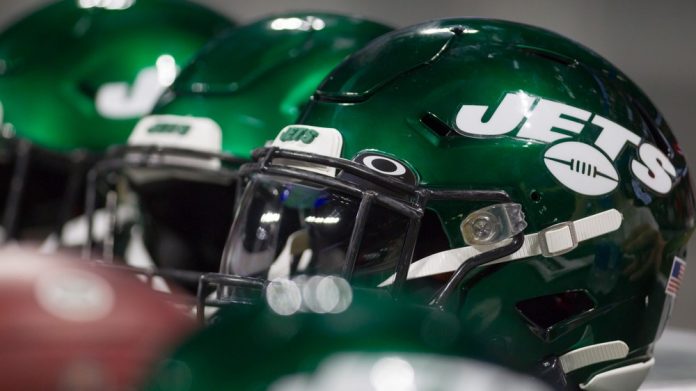 The New York Jets have become the latest National Football League franchise to sign-up to the American Gaming Association 'Have A Game Plan. Bet Responsibly' public service campaign.
This comes a little over one month after the Washington Football Team became the maiden NFL side to align with the initiative, which will see the Jets encourage their fans to 'Know When to Huddle Up' through in-stadium and digital content that promote responsible sports wagering.
"The fan experience is at the heart of everything we do, and as legal sports betting expands, we want to ensure Jets fans are empowered to wager responsibly," said Jeff Fernandez, New York Jets vice president of business development and ventures. "We are proud to partner with the AGA on this important initiative." 
The AGA launched Have A Game Plan in late 2019 in a bid to educate sports fans on the principles of responsible sports betting. The Jets join campaign partners DraftKings, FanDuel, Monumental Sports and Entertainment, NASCAR, NHL, PGA Tour, SeventySix Capital, Sightline Payments, Sinclair Broadcast Group, UFC, Vegas Golden Knights, and the Washington Football Team.
Recent AGA research found that due to expanded sports betting legalisation and high fan enthusiasm for the season, a record 45.2 million Americans (18 per cent) will wager on this year's NFL season, a 36 per cent increase from the 2020 NFL season. 
Although wagering on the sport is expected to be up across all methods, betting with online sportsbooks is expected to see the largest increase over 2020, while illegal bookies are expected to see the slowest growth.
The AGA projects that 21.7m American adults will bet on the 2021 NFL season casually with friends, which would be up 31 per cent from 2020, with 19.5m to place a bet online (legal and illegal), up 73 per cent.
Furthermore, 10.5m, up 58 per cent, will place a bet at a physical casino sportsbook, with 6.7m, up 13 per cent, to place a bet with a bookie, and 14.6m will participate in a paid fantasy contest or other type of pool competition, which is up 69 per cent.
"Leadership from professional sports teams like the Jets is critical to not only ensuring fans understand how to wager responsibly, but also getting sports betting right," added Casey Clark, AGA senior vice president. 
"We're thrilled to welcome the team as a partner and value their commitment to prioritising responsible sports betting education for their loyal fanbase."
Sports betting is currently legal and operational in 26 states and the District of Columbia. During the NFL season, five additional states are expected to launch legal markets.