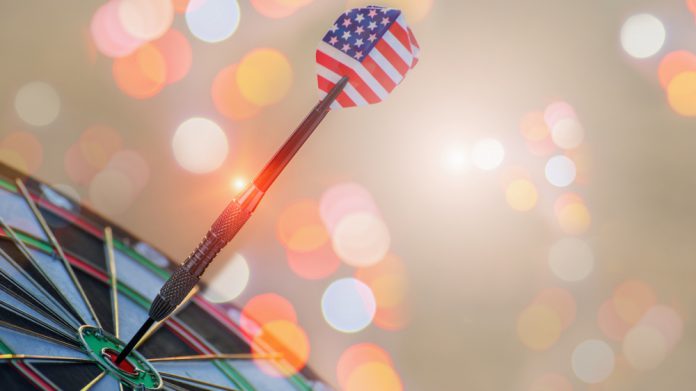 Gaming Realms has struck an alliance with 4ThePlayer in a deal which will see the UK development studio integrate its content into the former's platform for distribution in the US.
Under the terms of the agreement, the "best performing" 4ThePlayer games will be into the group's platform and distributed in the US through Gaming Realms' network of partners.
By the end of November, the group says that it expects to have integrated and released the first game, ahead of the delivery of four or five titles in North American markets in 2022 and beyond.
Furthermore, Gaming Realms says that "given the conflicts of interest that could arise," and in accordance with corporate governance protocols, Chris Ash is retiring as a non-executive director of Gaming Realms with immediate effect. 4ThePlayer was co-founded in 2018 by Andrew Porter and Ash.
Michael Buckley, Executive Chairman of Gaming Realms, commented: "Chris joined the board back in 2019 and has provided valuable guidance and strategic advice to the executive management, which has helped to scale our licensing business. 
"Given Chris is a significant shareholder of 4ThePlayer, it is right that he steps down from the board of Gaming Realms in line with our good corporate governance practice. On behalf of the company, I would like to thank Chris for the important contribution he has made to our success. 
"At the same time, we are very excited to be adding a new revenue line to our business by building a selection of 4ThePlayer.com's games into our platform.
"Their portfolio of games complements Gaming Realms' own Slingo content, and their decision to partner with us highlights the strength of our distribution network in the US."
Earlier this month, Gaming Realms documented "exceptional progress" during the first half of the year, as the group continued to pursue global growth opportunities, with the US reaffirmed as a key priority once more.
Total revenue during the period ending June 30, 2021, increased 50 per cent from £5.2m to £7.7m, with adjusted EBITDA up 144 per cent £3.1m (2020: £1.28m).
Licensing revenue recorded a 73 per cent uptick to £5.8m (2020: £3.4m) due to an increase in distribution from an expanded games portfolio, with social revenue up seven per cent to £1.9m (2020: £1.8m) driven by a rise in new Slingo content, as well as improved player management and new player engagement features.