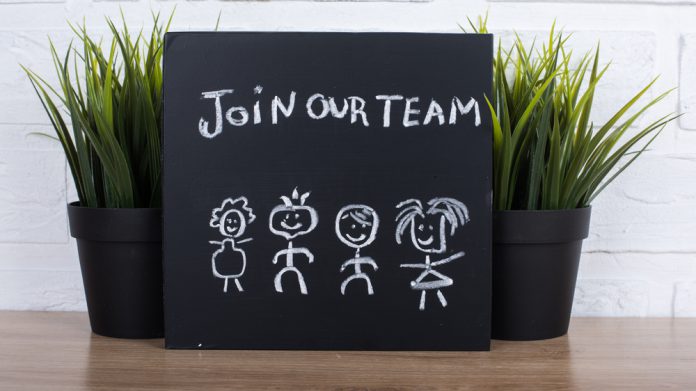 With comings and goings commonplace across the industry, DAZN, Gaming Arts, and US Integrity, all feature in our latest rundown of a number of recent manoeuvres.
Gaming Arts
Gaming Arts has rolled-out a series of key personnel changes, with Jean Venneman gaining promotion to the chief operating officer position from chief commercial officer.
Furthermore, Mike Smykowski, who joins the group after a decade-long successful tenure in Gaming sales at Ainsworth Game Technology, has been named director of sales.
"Over the last three and a half years, Jean has played a critical role in the growth of the company," said Mike Dreitzer, CEO of Gaming Arts. "This appointment reflects what has been a natural expansion of responsibility for her within our organisation
"I look forward to continuing to work with Jean alongside David Colvin, Gaming Arts owner and founder, as well as the rest of the executive team as we collectively work to help lead the Company to the next level."
Adding: "I have long admired Mike Smykowski as an award-winning gaming sales professional and strategic thinker. We are delighted to have him join us at this time. Mike's a great fit for us. He will add tremendous leadership to our already solid sales team."
Zitro
Eva Garcia has joined Zitro as marketing director, where she will bring a "vast knowledge" of brand management, event organisation, product launch strategies, and both corporate and product related communications.
Garcia, who will be based in Barcelona, joins the group after spending five year at Cirsa as well as almost eleven years at Scientific Games.
Sebastián Salat, CEO at Zitro, noted: "We are fortunate to have Eva to lead our marketing team. Her years of experience in marketing and communication in tier one gaming companies will help us to take Zitro to the next level."
US Integrity
Meghan Chayka has joined the US Integrity board of advisors, which also includes Sara Slane, CEO and founder of Slane Advisory, and AG Burnett, former chair of the Nevada Gaming Control Board.
Chayka is co-founder/co-CEO of Stathletes, based in Toronto, which provides industry leading hockey data, analytics and insights to 22 leagues worldwide, as well as being the data scientist in residence at the Rotman School of Management at the University of Toronto.
Matthew Holt, CEO and co-founder of US Integrity, remarked: "We are thrilled to have Meghan join our Advisory Board as she brings unique expertise in sports data and analytics that will help us take our platform to the next level.
"Having built a successful data and analytics company, she knows the opportunities and challenges ahead of us and our team looks forward to working with her. Her insights on the Canadian sports market will also be important as we expand our geographic reach with the recent full legalisation of sports betting in Canada."
Playmaker Capital
Digital sports media firm Playmaker Capital has confirmed the appointment of Nicole Musicco to its board of directors with immediate effect.
Musicco is a partner at RedBird Capital Partners, a private investment firm with $5bn in assets under management focused on building high-growth companies in the sports, TMT, financial services, and consumer sectors.
Playmaker CEO Jordan Gnat stated: "We are grateful that Nicole has agreed to join our board and for the experience she brings to our team. Nicole's Canadian and international sports experience with RedBird makes her the perfect fit to bolster our distinguished board of directors."
DAZN
Subscription sports streaming service DAZN has appointed former Entain executive Ian Turnbull as its new EVP of betting and gaming, as the firm looks to increase its engagement with the sector.
Turnbull's career in the betting and gaming space saw him work as Microgaming's services director, and most prominently as head of B2B at Entain – prior to its rebrand to its current corporate identity, at the time known as GVC Holdings – where he worked on the creation of the US-focused BetMGM brand in cooperation with MGM Resorts.
The firm explained that its new hire's expertise "will help DAZN amplify our offerings around the world, giving sports fans the best end-to-end experience on one platform".