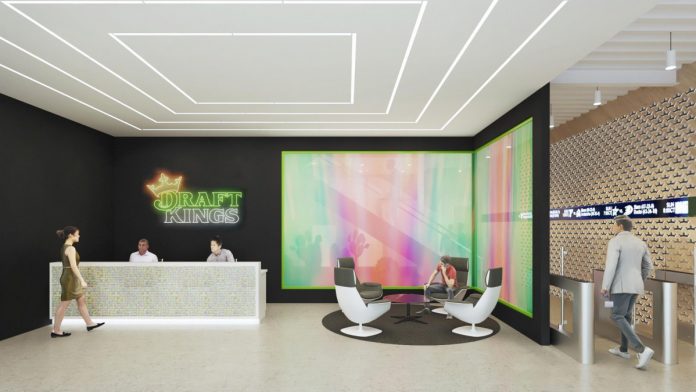 DraftKings has detailed the impending addition of its second largest office in the US, where the firm expects to eventually house an expanded team of more than 1,000 employees at the at $400m mixed-use community.
The new 90,000-square-foot technology hub will occupy much of an entire building at UnCommons, Matter Real Estate Group's 40-acre modern workplace and stylised mixed-use community that is coming to Southwest Las Vegas in early 2022.
"Our new office space and Las Vegas expansion further exemplifies DraftKings' investment in its employees and the future of the company, as well as the local community," stated Matt Kalish, DraftKings co-founder and president of North America. 
"Our goal is to create another world-class workplace environment that will foster DraftKings' innovation, further bolster our local presence, and deepen community involvement. With these lofty aspirations, we were thrilled to discover that UnCommons mirrors these high standards."
The DraftKings' Las Vegas office space will be its second largest, and will closely model its Boston headquarters, complete with a customised branded floor plan and collaborative workspaces, as well as access to a variety of entertainment and workstations. 
Designed by wIA Interior Architects, it will comprise more than 130 dedicated sports trading desks surrounded by full multimedia walls, a 7,500-square-foot cafeteria and event space, a custom casino training pit, a 500-square-foot interactive putt-view putting green, private and public outdoor spaces, and mothers' rooms. 
Furthermore, the office will also provide the infrastructure to offer amenities for employees, including onsite haircuts and manicures/pedicures, a prayer suite and more.
"We are thrilled to provide the exceptional craftsmanship, incredible location and technological infrastructure found within the UnCommons community to deliver the calibre of space DraftKings is looking for in its second largest office in the United States," added Jim Stuart, Matter Real Estate Group partner. 
"We look forward to providing an elevated workplace experience for their team that will foster meaningful relationships, increase performance and spark new ideas."