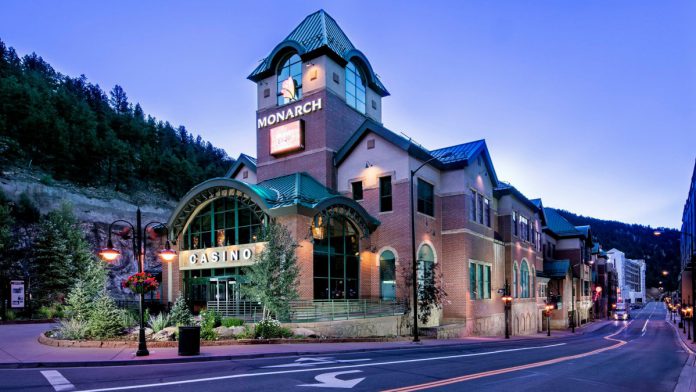 Monarch Casino and Resort has delivered record financial results through the year's third quarter, with the group benefiting from strong ongoing pandemic recovery, as well as economic and population growth.
This has seen the firm record a 86.5 per cent revenue increase from $59.8m to $111.6m year-on-year, with that figure also up 70.2 per cent from the $65.5m registered during the relevant period two years ago.
Each reporting segment also scored increases when contracted with Q3 2020, with casino revenue rising 71.4 per cent to $63.9m (2020: $37.2m), food and beverage more than doubling to $25.9m (2020: $12.8m), and the company's hotel performance securing a significant uptick to $17.3m (2020: $6.6m). The group's other segment finished up at $4.3m (2020: $3.1m).
Net income and adjusted EBITDA climbing 107.7 per cent and 94.9 per cent to $22.3m (2020: $10.7m) and $40.2m (2020: $20.6m) year-on-year, and 139.3 per cent and 132.1 per cent from 2019's $9.3m and $17.3m.
The increase in revenues was driven primarily by the ongoing ramp up in business at the company's hotel and expanded casino in Black Hawk. In the third quarter of 2020, Atlantis and Black Hawk revenues were negatively impacted by pandemic-related capacity and other regulatory limitations, which remained in effect following the properties' reopening.
Monarch Casino & Resort, through its subsidiaries, owns and operates the Atlantis Casino Resort Spa, a hotel/casino facility in Reno, Nevada, and the Monarch Casino Resort Spa Black Hawk in Black Hawk, Colorado, approximately 40 miles west of Denver.
John Farahi, co-chair and chief executive officer of Monarch, explained: "Monarch again delivered record financial results as our third quarter benefited from the strong ongoing pandemic recovery, economic and population growth in Denver and Reno, and the notable impact of the removal of betting limits in Colorado. 
"Our focus on operational excellence and market-leading amenities has enabled us to leverage these tailwinds and drive consistent growth. Labour shortages and wage pressure, as well as supply chain constraints and price inflation, remain headwinds. 
"Atlantis operation in Reno was impacted by unhealthy air quality from the California fires and Nevada's decision to reinstate indoor mask mandates."
For the nine month period ending September 30, 2021, revenue reached $284.3m, which represents 125.6 per cent and 52 per cent upticks from $126m and $187m during 2020 and 2019, respectively.
Net income surged to $48.6m from 2020's $8.4m and 2019's $25.6m, with adjusted EBITDA increasing significantly to $48.6m (2020: $29.2m and 2019: $47.5m).