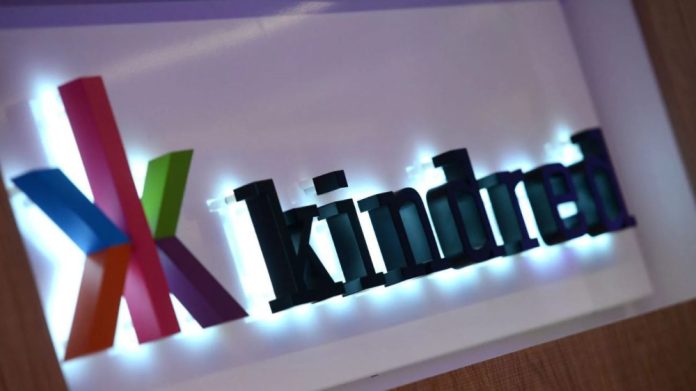 Kindred has detailed "strong casino activity" through the year's third quarter, with its sports betting segment slowing due to low sports seasonality as well as the "relentless" calendar that has come beforehand.
As the group touched up Dutch hopes, Relax Gaming acquisition, and continued quest 'towards zero,' total gross winnings revenue for the period ending September 30, amounted to $298.4m, a six per cent increase from £280.7m.
The online gambling group aligns a dip in sportsbook activity to the lifting of COVID-19 restrictions across Europe, in addition to the aforementioned low seasonality following the busy sporting calendar earlier in the year.
However, the casino segment led the way with a continued solid performance, with revenue and active customers 16 per cent and seven per cent ahead of the previous year.
"This is encouraging when compared to the high level of casino activity seen during the same period last year and considering the offline segment has now reopened," the group noted.
Revenue from poker and other products came in at £14.2m during the quarter, which represented a four per cent increase year-on-year. Poker as a standalone entity secured a one year uptick when compared to the same period in 2020.
Casino and games took 57 per cent of total revenue, with sports betting sitting at 39 per cent, and poker and other games finishing up on two per cent each.
On a regional basis, western Europe continues to come out on top with £189.6m revenue, a rise of nine per cent YoY from £173.3m, as "most markets in the region continue to perform well". Belgium was reported to be the "standout performer".
In the Nordics, where Denmark continued to lead growth, revenue closed the time frame at £69.8m, which represents a six percent increase from £66m.
Central, eastern, and southern Europe witnessed a narrow one per cent increase through the quarter to £25.6m (2020: £25.4m). Romania was "again the biggest contributor" via 11 per cent growth.
The firm's 'other regions segment" dropped 16 per cent to £13.4m (2020: £16m), with the US alone dipping 15 per cent to £5.8m due to Kindred continuing to "heavily in bonuses and marketing".
By region, western Europe accounted for 64 per cent of total revenue, with Nordics next at 23 per cent, ahead of CES and other's nine per cent and four per cent, respectively.
Gross profit during the quarter increased 13 per cent to £185m (2020: £163m), with underlying EBITDA up by the same percentage to £84.2m (2020: £74.6m). Profit after tax closed at £60.6m (2020: £52.5m), and the number of active customers rose five per cent to 1.73m (2020: 1.65m).
For the year to date, revenue jumped 33 per cent to £1.01bn (2020: $765.5m), underlying EBITDA grew 76 per cent to £296.5m (2020: £168.8m) and profit after tax closed at £220.3m (2020: 80.3m).
Henrik Tjärnström, CEO of Kindred, stated: "The conclusion of Euro 2020 coincided with the lifting of COVID-19 restrictions across much of Europe. After a relentless sporting calendar and subsequent low sports seasonality, sportsbook activity slowed as options for other sources of entertainment improved. 
"However, it was pleasing to see continued strong casino activity generating an increase in casino gross winnings revenue of 16 per cent to £168.3m versus the same period last year, which is testament to our strong multi-product offering."
Furthermore, Tjärnström lauded the finalised Relax Gaming purchase as a "great development for Kindred," before touching upon the company's 'journey towards zero' as revenue from harmful gambling dropped to 3.3 per cent through Q3.
"Our ambition to contribute towards a more fact-based dialogue across all our markets continues with our journey towards zero," he stated.
Adding: "We continue to focus efforts on eliminating this revenue through investing in proprietary technology and resources, and by working with partners inside and outside the gambling industry."
Revenue during the first 24 days of October dropped 61 per cent compared to the daily average for the same period during 2020, with Kindred aligns to the negative impact of Dutch closures and an "exceptionally weak" sports betting margin.
Due to this, Kindred has decided to communicate non-recurring indicative guidance for the full fourth quarter of 2021. Depending on activity levels and the sports betting margin for the remainder of the quarter, this estimates that Q4 revenue will be in the range of £220m to £260m (2020: £364.7m).