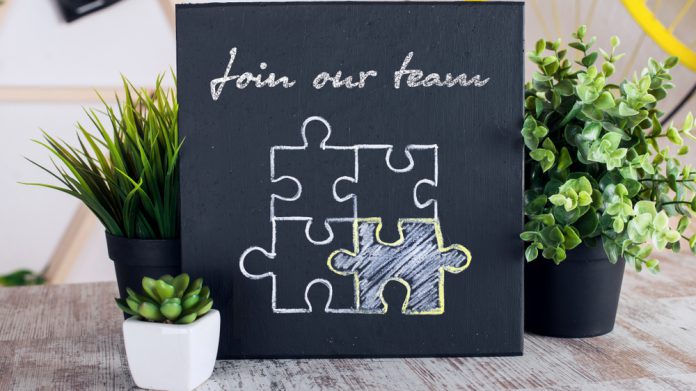 With comings and goings commonplace across the industry, the Casino Association of New Jersey, National Council on Problem Gambling, and EveryMatrix, all feature in our latest rundown of a number of recent manoeuvres.
Casino Association of New Jersey
The Casino Association of New Jersey announced that its members have selected Joe Lupo, president of Hard Rock Hotel & Casino Atlantic City, to succeed Terry Glebocki, former CEO of Ocean Casino Resort, as president of the trade organisation. 
Lupo is a gaming executive with 35 years of experience in the industry, serving as president of Hard Rock Atlantic City since 2018. He joined Hard Rock International in 2016 and previously served as president of the Seminole Hard Rock Hotel & Casino in Tampa, Florida. 
"I am honored to succeed Terry Glebocki as the next president of the Casino Association of New Jersey. Terry did a great job as a leader and we are grateful for her meaningful contributions to the industry," said Lupo.
"I am prepared to lead the CANJ forward as we work to reinvigorate Atlantic City. Our industry is invested in this community, and we believe with continued hard work and determination, Atlantic City's best days lie ahead."
National Council on Problem Gambling
Cole Wogoman has joined the National Council on Problem Gambling as government relations manager, with a main focus of advocating for stronger problem gambling and responsible gambling measures at the local, state, and federal levels.
In addition to educating policymakers on legislative and regulatory measures to better address problem gambling and responsible gambling concerns, Wogoman will work with NCPG's board of directors, state affiliate chapters, and NCPG members to advance solutions that provide advocacy, awareness, and assistance on gambling addiction and responsible gambling issues.
"NCPG has a unique role as the national advocate for programs and services to assist people with gambling problems and their families," stated Keith Whyte, NCPG executive director. 
"A major focus of ours is to gain Federal support for problem gambling programs by working with all stakeholders on regulation, advocacy, and health policy and legislation. We are confident that Cole brings the experience and strategic thinking to excel in this exciting challenge."
EveryMatrix
Alina Alexandru has been promoted to the role of chief technology officer at EveryMatrix, as the igaming provider also welcomes Mark McMillan to its board of directors.
Alexandru, who has been with the group for almost a decade having joined as integration manager, is set to take over the company's technology strategy and operations from its Bucharest office.
Ebbe Groes, CEO of EveryMatrix, commented: "Alina has been a joy to work with from the moment she joined EveryMatrix, nine years ago. The appointment as CTO is a natural next step for her. 
"The company is experiencing exponential growth, and Alina's hands-on approach will enable us to continue to maintain pristine stability of operations while handling the large volumes of our tier one clients."
Furthermore, former William Hill US CFO McMillan will advise EveryMatrix on the group's future development plans, as well as helping to steer the company towards success in the regulated US igaming market.
Groes added: "It's a great pleasure to welcome Mark McMillan as a member of our board of directors. His expertise and strong track record in M&A will make for a valuable asset to our company. Skilled people like Mark are hard to come by, and we look forward to having him in our Board meetings.
"EveryMatrix has grown tremendously over the recent years, and we are transitioning to a larger and more mature organsation. To successfully make the transition, we have to expand our team and reach, in particular in the US."
XLMedia
Caroline Ackroyd has been named as group finance officer as XLMedia, as the global digital performance publisher closes its search for an experienced incumbent.
Ackroyd, who is lauded as boasting significant experience both within the gaming and leisure sectors alongside capital market and investor relations expertise, will join the company and board following the completion of her notice period of up to six months.
Rowan Ellis, who is currently interim CFO of XLMedia, will be reverting to his role as a financial consultant to XLMedia, and will work alongside Caroline to ensure an orderly handover.
Stuart Simms, CEO of XLMedia, noted: "I am excited to welcome Caroline, a highly experienced CFO, to XLMedia's leadership team and board. Her deep understanding and intimate knowledge of our sector offers tangible value and insights, especially in light of the dramatic progress we are delivering in US Sports."