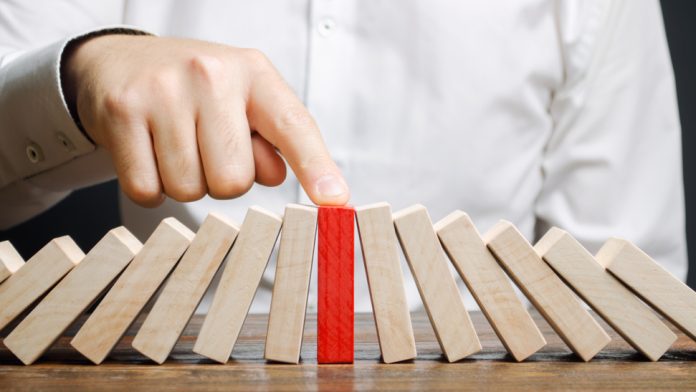 Commercial gaming revenue across the US reached a new quarterly record of $13.89bn during Q3, according to the American Gaming Association's revenue tracker.
This figure, which sees gaming revenue up 53.8 per cent over the COVID-impacted Q3 2020 and 24.7 per cent higher than Q3 2019, represents a second consecutive record breaking quarterly performance.
As revenue reached $38.67bn through the first nine months of the year, the industry has already surpassed what was generated during the entirety of the past year, and is on pace to surge beyond the annual record of $43.65bn that was set in 2019.
However, despite the record-shattering performance, the AGA says that the "casino industry has room to grow" heading into Q4 with new commercial gaming markets recently opening in Arizona, Connecticut and Wyoming. 
"Two straight quarters of record gaming revenue is an incredible accomplishment in any context, let alone after the most challenging year in industry history," stated Bill Miller, AGA president and CEO. 
"Our recovery is not a flash in the pan, but rather a sustained result of our leadership in responsible reopening, world-class entertainment offerings and widespread favorability."
Consumer demand continued into the third quarter as 10 of 25 commercial casino states reported new quarterly revenue records, including the four highest-grossing states in 2019 of Nevada, New Jersey, New York and Pennsylvania.
At the state level, 20 of 25 states saw brick-and-mortar casino revenue match or exceed pre-pandemic levels, as only Illinois (-3.2 per cent), Kansas (-1.8 per cent), Louisiana (-10.8 per cent), Michigan (-4.7 per cent) and West Virginia (-6.6 per cent) reported drops when compared to two years earlier.
With commercial casinos able to operate at full capacity, brick-and-mortar gaming generated a record $12.05bn in quarterly revenue, a 1.7 per cent sequential increase and up 11.8 per cent from Q3 2019. Through the year thus far, traditional casino games generated $33.27bn, 4.7 per cent ahead of the same period two years earlier.
Slot revenue continued to grow at a faster rate than table games, expanding by 15.2 per cent over 2019 compared to 10.2 per cent for the latter.
However, the table games vertical set a quarterly record with $2.49bn, with casino slot machine revenue flat after dropping 0.2 per cent with $8.69bn generated.
Furthermore, igaming also set a quarterly record after growing 4.1 per cent from the preceding quarter to $938.6m, with sports betting generating $886.5m, up 153.1 per cent from a year ago. Combined revenue accounted for 13.1 per cent of total gaming revenue
Revenue from the two activities through the first nine months of the year sits at $5.36bn, an increase of more than 200 percent year-over-year.
"With brick-and-mortar gaming setting records, the expansion into new verticals, and domestic and international tourism recovering, the industry is in a strong position for a full recovery," added Miller.
"I'm confident that the return of meetings, conventions and international travel will further accelerate gaming's recovery in 2022."