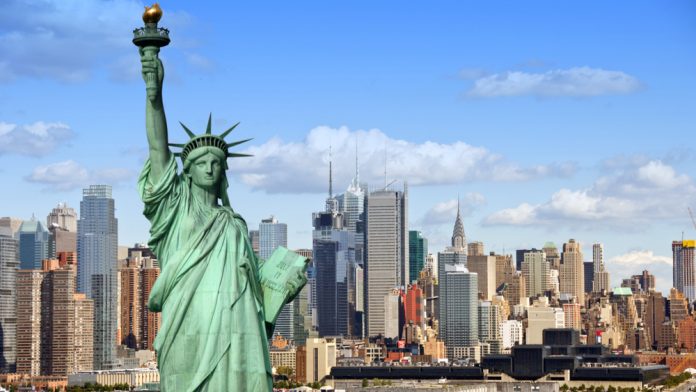 Despite the 51 per cent operator tax, New York is said to become the US' "most lucrative and consumer friendly" sports betting market, according to BonusFinder and its new Bonus Index. 
Launched just 24 hours after New York's regulator confirmed its winning licensees, Bonus Index measures a wide variety of factors across all current and future regulated sports betting states.
This includes population, number of licences and licensees, betting volume and average bonus offerings across all licensed brands to calculate an overall free bet index score.
"The Bonus Index is able to accurately plot and track how successful every North American state sports betting and casino market is month on month and has uncovered some fascinating data," explained Fintan Costello, managing director, BonusFinder.com.
"New York is one of the US sports betting market's crown jewels and its launch is a moment in time the industry has been waiting for, a large state with millions of passionate sports fans and bettors.
"Even allowing for the high tax rate, the convenience for consumers and the number of licences issued means operators will be competing hard for customer accounts. This means they will be presented with some of the country's most competitive bonuses."
Bonus Index insisted that despite boasting a substantial tax rate, New York will become the number one state for US sports betting due to its 20 million population, competitive market with nine licensees, sizable player volumes and predicted high bonus offers.
This formula for success is expected to offset some of its 51 per cent operator tax to create a "booming market both for brands and consumers". This, BonusFinder calculates, will result in higher bonus offers for players including a predicted average welcome offer of $1,500 with a low of $550 and a high of $5,000.
Looking ahead, Constello added: "We have high hopes for North Carolina and Maryland who are considering a large number of licences which will create a competitive market and overtake states such as Michigan and Arizona, but while New York is exciting, our index shows that Ontario, Canada, will blow it out of the water.
"It may have six million fewer people but its large number of licences across both sportsbook and casino will see it become North America's largest gaming and betting market."