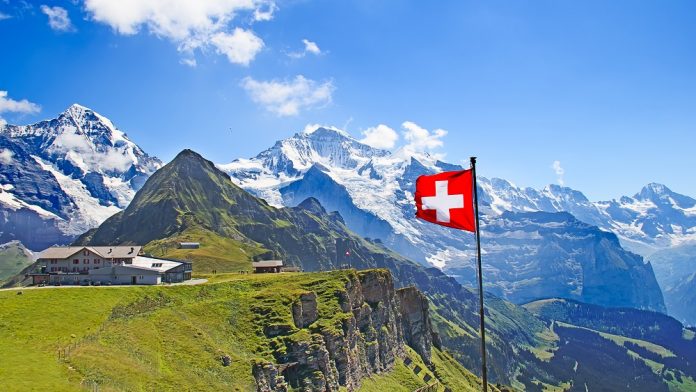 Up until recently, Switzerland has been somewhat behind the times when it comes to gambling, writes independent business analyst Antony Wilson.
The landlocked, neutral nation – famous for excellent chocolate, superb skiing resorts and attractive international banking laws – has traditionally maintained strict rules and regulations regarding gambling, particularly when it comes to online casinos.
Little by little, the situation is changing and Switzerland is becoming an increasingly welcoming place for online casinos and is home to numerous land-based casinos as well. The regulations are gradually being reformed and liberalised, allowing for a proliferation of online casino outlets, albeit strictly licensed and supervised by a government body.
Due to these changes, there are now many places to play roulette in Switzerland, both online and at licensed casinos.
Best Swiss casinos for roulette
Switzerland is home to 21 land-based casino operations. According to Swiss law, each canton can host only one casino. Since Switzerland has a total of 26 cantons, there are five cantons that do not have a casino.
Many Swiss casinos are known for their extensive poker options, including regular tournaments and daily cash games. However, they also boast a wide range of roulette tables for customers to enjoy.
The Grand Casino Bern, located in the country's capital, is a small but prestigious casino that offers American roulette from Sunday to Wednesday. The Grand Casino Bern also has electronic roulette and 18 TouchBet roulette stations.
Meanwhile, the Grand Casino Basel, which is famous for its staggering number of slot machines, has eight roulette tables, along with electronic roulette. The live table roulette games can be played from 2pm until 3am during the week and from 2pm until 5am on the weekends.
For lovers of English roulette, the Casino Trans Montana has three live tables open from 7pm until 4am everyday, as does the Casino Barrier Fribourg, while Casino Barrier Jura offers one live English roulette table.
Best online casinos in Switzerland for roulette
While Switzerland's online casino industry is still in its early stages of development, having only recently been properly legalised and licensed, there are plenty of websites offering a decent selection of online roulette games, including French roulette, American roulette and European roulette.
According to roulettesites.org/switzerland/ the best roulette websites in Switzerland for RNG (random number generation) roulette games are those with an eCogra certification.
eCogra is an independent auditing company that checks the randomness and fairness of computer managed games. Unsavoury online casino outlets will certainly not be certified by eCogra and should not be trusted. Those that are eCogra certified can be trusted to provide a fair and honest gambling experience.
Casino777 is one such online casino. Casino777 is fully certified and regulated by the Swiss gambling authority. What's more, it offers an exciting range of RNG roulette games and a generous welcome bonus, as well as a smooth, enjoyable user experience.
For players who enjoy live online casino games with a real-life dealer who you can engage with while playing, SwissCasinos offers numerous live roulette tables. Their online roulette selection includes spread bet roulette, American roulette, Italian roulette, live football roulette, and quantum roulette. At SwissCasinos players can enjoy the casino experience directly from the comfort and convenience of home.
Choosing where to play
For gamblers who enjoy roulette, Switzerland has a variety of land-based and online casino options to choose from. With casinos located in 21 of Switzerland's 26 cantons, most residents of Switzerland will not be far from a licensed casino offering roulette games throughout the week.
And for those who prefer to play from home there is a growing selection of high-quality online casinos to choose from, including Casino777 for RNG roulette games and SwissCasinos for playing at live online roulette tables.