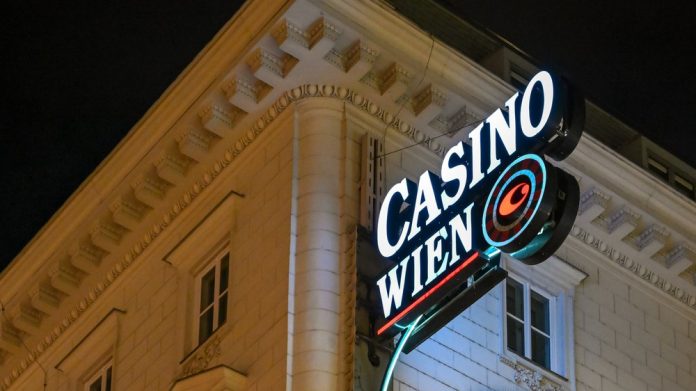 Erwin van Lambaart is to depart his role as chief executive officer of Holland Casino, after being named as the general manager of Casinos Austria, replacing Bettina Glatz-Kremsner.
van Lambaart will join the board of directors on March 14, 2022, before taking over Glatz-Kremsner's position as GM on April 1, with his new employer describing the appointment as 'the conclusion of a transparent search'.
The state-owned casino operator further detailed that the search for candidates had been conducted in cooperation with personal consultants Spencer Stuart, and in accordance with 'international standards' over a period of a 'few months'.
A recruitment process for the position was initiated after Glatz-Kremsner confirmed in March of this year that she would not extend her contract, citing 'personal reasons'.
"With the election of Erwin Van Lambaart as the new CEO of CASAG, we have clearly demonstrated our shareholders' new style and approach when it comes to the appointment of CASAG board members," stated Robert Chvatal, CEO of the Sazka Group.
"The entire search process was fully transparent. Professional experience and a deep understanding of the industry were key criteria for the new CASAG CEO role. Erwin Van Lambaart was approached by Spencer Stuart because he fits the criteria perfectly.
"Mr Van Lambaart will lead Casinos Austria AG with excellent professional qualifications and great industry experience.
"I am very pleased that the appointment of Erwin van Lambaart has been well received by both the shareholders' and the employees' representatives. Finally, I would like to thank Bettina Glatz-Kremsner for her many years of excellent work for the company."
van Lambaart joined the board of directors of Holland Casino in March 2016 as CEO, before being reappointed to a second four-year term in December 2019.
During this time he is lauded as leading a "radically restructured Holland Casino," which boasts 14 land-based gaming establishments across the Netherlands, including three new branches in Venlo, Utrecht and Amsterdam, as well as digital presence.
"A big thank you to all my employees and stakeholders for the six special years in which I was able to lead Holland Casino," van Lambaart explained.
"Your commitment and trust have made Holland Casino what it is today; a responsible, pioneering and pleasant company, where guests feel more than welcome and valued in all locations.
"It is with a heavy heart that I say goodbye, but I am leaving Holland Casino with enormous confidence in the company and the team.
"Together we can look back on the many special moments, including the launch of our online casino, the high-profile openings of our new branches, some very successful product innovations and we have really given further substance to the important social task of keeping our guests safe and responsible play."