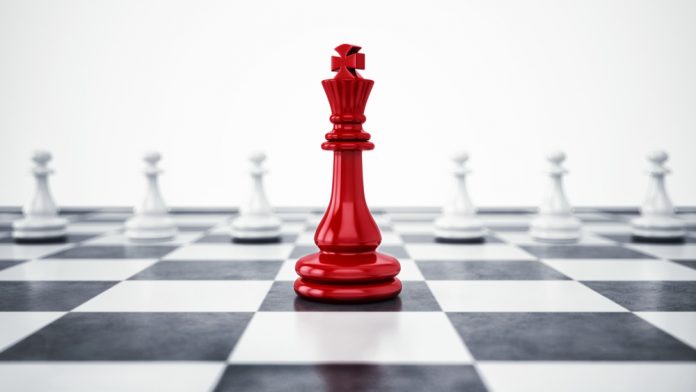 Following the upburst in live casino players over the last 18 months, Joe Pisano, CEO at Jade Entertainment, believes that in this new world, people are becoming "more isolated" and expressed the importance of having a "bridge between land-based properties and live casinos".
Speaking to CasinoBeats, for SBC Leaders magazine, on the rise of live casino over the two years, Pisano also talks about how the product  continues to evolve and lessons learnt as we approach a new normal and predicts who will be the next European powerhouse. 
CasinoBeats: As we begin to approach a new sense of normality following the pandemic, what teachings have been learnt in relation to live casino?
Joe Pisano: Over the past 18 months we have witnessed the exponential growth of live casino. Both regulators and land-based operators have seen the benefits of a Business Continuity Plan that involves a bridge between land-based casino and live online casino.
Successful land based casinos are based on the essential elements of entertaining games, shared excitement and the visceral energy and engagement of players, coupled with exceptional service. With a bridge to a digital platform, the land-based casino is able deliver this experience to the gaming community everywhere.

CB: Within Europe, how do you see live casino games evolving to enhance player retention?
JP: In Asia, we have seen live casino embracing different cultural games that are relevant for that community. In India, we have seen the deployment of Andar Bahar Live, Chinese players enjoy Baccarat, and in the Indo China zone, we see Roulette as the dominant Game.
Back in Europe, as with Asia, there are many diverse cultures and game developers could achieve success by providing games that are well-known and fun to play in that market – for example, in Italy, that might include Briscola or Bestia card games; or in Germany, you might cite Skat, Doppelkopf and Schafkopf. I'm sure that if we were to study any given region, we would find games that would convert well to live casino.
Of course, the next step will be to attract new players. This can be secured via gamification of the live dealer, incorporating NFTs and looking at new ways around how players can interface with the game.

CB: In regards to live casino, which European market will be the next powerhouse, who will be on the 'one-to-watch' list and who do you think will suffer in a post-pandemic world? Explain your answers.
JP: In short, those companies that have an established presence in the market with a bridge to land-based casino will grow to be the trusted brands in that country. Within Europe, I see the countries being Spain, Belgium, Malta, Romania and possibly even Greece in the future.

CB: How innovative can live casino currently be and what improvements will technology bring in the not so distant future?
JP: We saw the first live casino back in 1994. Naturally, though, as technology evolves, so do live casinos and games. The expected global roll-out of 5G networks, as well as AR and VR technology, will breathe new life into live casinos. That goes double for 5G technology.
In the new world, as we are becoming more isolated, having a bridge between land-based properties and live casinos will give players the ability to interact with other players.
Furthermore, it will provide a sought-after space where players can build their avatars and, for the land-based properties, it will enable them to engage far greater numbers of customers and keep the doors open during uncertain times, as we've obviously just observed with the global pandemic.