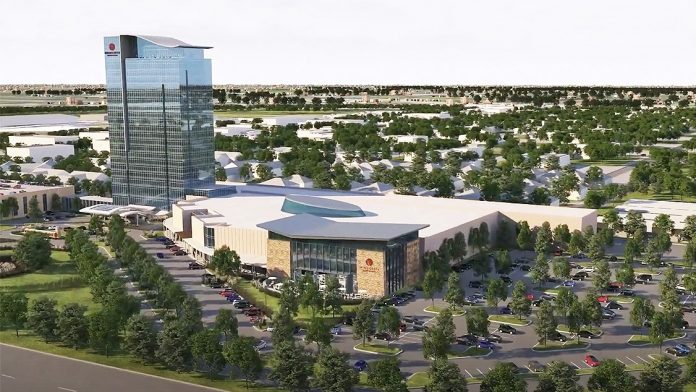 Wind Creek Hospitality has been found preliminarily suitable by the Illinois Gaming Board to develop a casino and entertainment destination in the south suburban communities of East Hazel Crest and Homewood.
The state regulator voted unanimously to approve Wind Creek Illinois as the selected applicant, however, local media notes that this does not "guarantee of final licensure". The timeline for awarding the licence is expected to continue into January.
The 70,000-square-foot casino, which is slated to open during 2023, is expected to feature 1,300 slot machines, 56 table games, entertainment, dining, a 252-room luxury hotel.
The project is will bring 800 jobs to Illinois' south suburban region, as well as creating approximately 600 temporary employment opportunities during construction.
Wind Creek Hospitality, an authority of the Poarch Band of Creek Indians, manages 10 state and tribal gaming properties in Alabama, Florida, Nevada, Pennsylvania and the Caribbean
Jay Dorris, Wind Creek Hospitality President and CEO, said of the casino licence: "Wind Creek Illinois is honored to have been found preliminarily suitable for the south suburban casino license by the Illinois Gaming Board today.
"Throughout this process, we have reiterated the belief that we offer the best location in and for the south suburban region – and will deliver on our commitments to job creation, community and economic investment, sustained operational excellence, and a strong commitment to diversity and inclusion in all phases of construction and operation.
"We plan to open the facility in 2023 and look forward to expanding our network of relationships in the Southland, working closely with leaders, organisations and residents to ensure that the benefits associated with this project are felt by the entire region."
Earlier in the week, Full House Resorts said that it would "begin working immediately" after being selected by the Illinois Gaming Board to develop its American Place casino resort in the city of Waukegan, subject to final licensing approvals.
The proposal was one of five submitted in response to the regulator's 'request for proposals' process, and wraps up a competitive selection process that was launched in 2019.