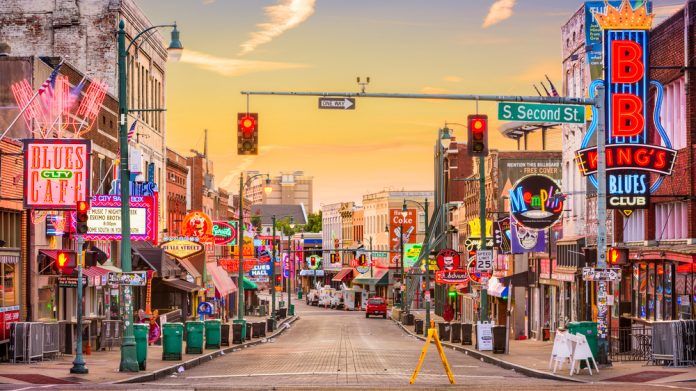 November saw sportsbooks across Tennessee soar to their best performance, as the Volunteer State posted a third consecutive month of record revenue.
Despite wagering falling shy of October's $375.3m high after closing November at $365.7m, average volume grew to $12.2m per day from $12.1m month-on-month.
Year-over-year, November's bets were up 178 per cent from the $131.4m that sportsbooks took in November 2020, the first month of sports betting in the region, according to Tennessee Education Lottery and Sports Wagering Advisory Council data.
The increase in volume led to a record win as gross revenue increased 179 per cent to $36.9m in November from $13.2m in the same month during 2020, surpassing September's record of $25.6m.
Promotions helped whittle taxable revenue to $29.6m which yielded $5.9m in tax revenue, both of which are also records for the state.
"Even with one fewer football weekend than in October, wagering grew, a sign that the wave of action over the last three months is sustainable beyond football season," said Eric Ramsey, an analyst for the PlayUSA. 
"Sportsbooks continue to expand their reach to new customers, and bettors are becoming increasingly comfortable with more diverse forms of betting. It is difficult to imagine a better season than the one that Tennessee sportsbooks have enjoyed."
Sports betting, which is taxed at 20 per cent on net operator revenue, has produced $242.4m in revenue since launching in November 2020, injecting $41.4m into state coffers in the process.
"Most states that have legalised and regulated sports betting have undoubtedly done so with additional tax revenue as the main carrot," said Alec Cunningham, an analyst for PlayTenn. 
"Tennessee regulators made some missteps during their first year on the job, but ensuring that the state gets a fair share has not been one of them. They have set up a relatively balanced structure that has created a dependable revenue source without hamstringing operators."
The last three months have been especially lucrative for Tennessee, as well as the US as a whole, with sportsbooks producing $85.8m in revenue on $998.3bn in wagers, which has yielded $12.6m in tax revenue for the state.