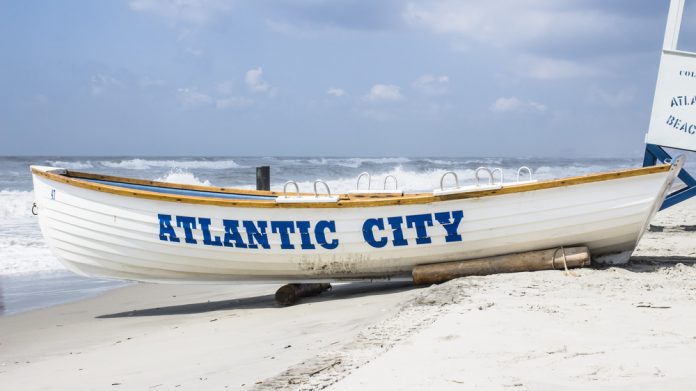 New Jersey online casinos and poker rooms closed 2021 with a record showing, as the region's digital and retail sportsbooks gained in excess of $1bn in wagers for a fourth consecutive month.
The Garden State's igaming entities ended the past year with a high $133.2m in revenue, which surpassed its previous best of $127m that was generated in October 2021. This was also up 25.3 per cent from $99.5m in December 2020.
For the year, New Jersey's online casinos generated $1.4bn in gross revenue, an increase of 40.9 per cent year-on-year, $1.3bn in revenue from online casino games alone, up 43.5 per cent from 2020; and $239.2m in state and local taxes, a 40.9 per cent rise YoY.
Borgata continued to lead the way with $37m, up 36.4 per cent from $27.1m, however, Golden Nugget Online Gaming narrowed the gap to one million dollars after finishing at $36m. Resorts Digital closed out the top three once more with $32.9m.
On a land-based basis, it was Borgata and Hard Rock that occupied the top two spots with revenue of $54.3m and $35.3m, respectively. Ocean Casino was next in-line with £26.4m.
"The expansion of online casino revenue was perhaps the best surprise of 2021," stated Eric Ramsey, an analyst for PlayUSA. "Not only did operators hold onto the gains made in 2020, they managed to build on them. 
"The market may be nearing its ceiling. But online casinos shouldn't be impacted much by New York's online sports betting product, which will only add to their importance for the state's gaming industry in 2022."
As New Jersey's status as the leading US sports market comes in jeopardy from the digital debut of its neighbouring New York, the jurisdiction handled $1.23bn in bets through December.
This fell just short of the $1.3bn reached in October, as volume rose 23.4 per cent YoY from the $996.3m that was generated one year earlier.
Bettors fared far better than in November, too, when sportsbooks set a US record by winning $114.8m. Instead, sportsbooks won $59m in gross revenue, which was down 11.1 per cent from $66.4m in December 2020, and brought $8.9m in state and local taxes.
For the year, New Jersey's retail and online sportsbooks produced $10.9bn in online and retail wagers, the most of any US state in 2021; $815.8m in gross revenue, up 104.7 per cent from 2020; and $122m in taxes, an increase of 104.7 per cent YoY.
Online sportsbooks accounted for $1.1bn in wagers, or 90.3 per cent of the state's handle in December. FanDuel/PointsBet/SuperBook topped the online market again with $27.6m in gross revenue, down from $59m in November.
Retail sportsbooks attracted $119.3m in wagers, up from $114.0m in November as Meadowlands/FanDuel topped the market with $2.4m.
"2021 will be remembered as the year that New Jersey was the unrivalled leader of the US market, even if that status proves to be short-lived," added Ramsey. 
"New York will almost certainly assume the crown soon, while New Jersey will potentially slip behind Nevada and others in the coming year. Still, sports betting will remain a powerful revenue generator for the state."