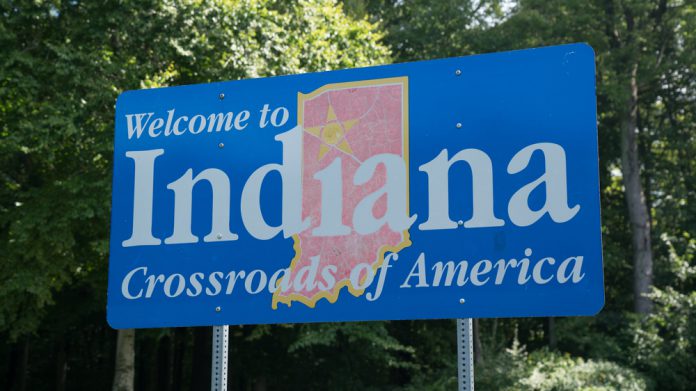 Indiana could generate approximately $500m in tax revenue if it enacts online casino gaming through House Bill HB 1356, a study commission by iDEA Growth and the Casino Association of Indiana reports.
The bill, introduced last week and one of two pieces of legislation making their way through the Indiana legislature, was introduced last week by Representatives Douglas Gutwein and Ethan Manning.
The report's data and analysis, composed by Global Market Advisors, is intended to help the legislature understand the positive impact that legalising igaming within the region, including increased tax revenue, strong consumer protections for Indiana's bettors, will "benefit" the region's land-based gaming operations.
Under the proposed 2022 legislation, with an 18 per cent tax rate, the igaming market is projected to generate approximately $500m in new gaming tax revenue for the state over the next five years.
Furthermore, in looking at existing igaming market performance, the study says that these revenues would supplement, rather than supplant, land-based casinos.
"Indiana already has the experience and infrastructure in place through online sports betting to support igaming," says John Pappas, iDEA's state advocacy director. 
"Without even realising it, Indiana consumers are using illegal online gaming sites that provide no consumer protections and zero state tax revenue. 
"The state's lawmakers can meet consumer demand by establishing a legal, competitive market that benefits the state economy and protects online players with regulatory safeguards."
The report's legislative recommendations include only granting licenses to "respected operators with experience," which will be licensed and regulated by the Indiana Gaming Commission in partnership with a land-based entity.
Only patrons within the borders of Indiana would be permitted to place bets, with the igaming offering to include a slot product featuring numerous titles/themes, table games, and live dealer online offerings, all as approved by the IGC.
"igaming in Indiana will modernise our industry and keep us competitive with our neighbouring states that seek to extract Hoosier customers and Hoosier entertainment dollars from our state," says Matt Bell, executive director of the casino association of Indiana. 
"We partnered with iDEA Growth for many reasons. iDEA Growth is a professional organisation and the gold standard in the igaming industry.
"We mutually agree that the igaming market presents Indiana with an opportunity to expand our current regulated environment in a positive way, without impacting the land-based gaming revenue generated in the state. 
"Just as mobile sports betting has grown the overall revenues for our industry, igaming will enhance our connection with existing customers and enable us to meet new ones in ways never before possible."