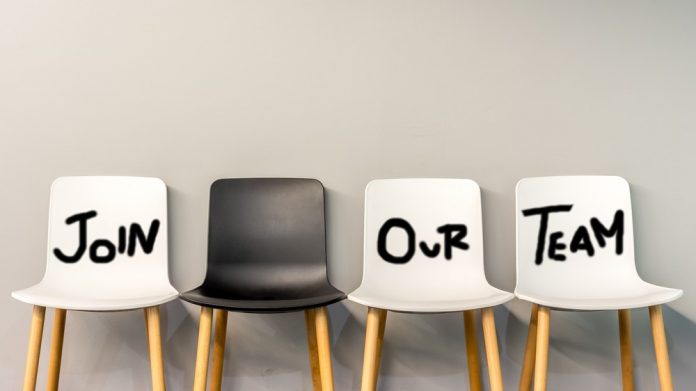 With comings and goings commonplace across the industry, Fontainebleau Las Vegas, Esports Entertainment Group, and Better Collective, all feature in our latest rundown of a number of recent manoeuvres.
Better Collective
Britt Beskov has been appointed as senior vice president of strategy at Better Collective, after ending her 17-year tenure as an executive of Kindred Group.
A key member of Kindred's executive leadership team, Boeskov joined Kindred back in 2005 as one of Unibet Group's first management trainees.
As a result of its latest hire, Better Collective says that it has strengthened its ambition to further scale the business within the sports betting media industry.
"I am very pleased that Britt has decided to join Better Collective and look forward to welcoming her as a member of the management team," stated Jesper Søgaard, CEO and co-founder of Better Collective.
"She knows the industry and she has vast experience at management level driving digital projects towards end-users. We are a growing company with very big ambitions and many ideas. Britt will become an important asset as we continue our future growth journey".
Cordish Companies
The Cordish Companies has unveiled a pair of executive appointments to its gaming division, with Bill Mikus becoming senior vice president of human resources and Edward Evans taking up the role of director of diversity, equity, and inclusion. 
The two will work in unison to lead team building and employee engagement strategies for the Live! Casino brand, which the group says is poised for significant growth following its' recently completed strategic partnership with Gaming and Leisure Properties.
"As Live! Casino continues to grow, we are building a team that shares our dedication to providing exceptional guest experiences and will push us in new directions," noted Rob Norton, president of Cordish Gaming Group. 
"I can't think of a more exciting time to double down on our HR and DEI missions for the future, or of more valued team members than Bill and Ed to guide us."  
Fontainebleau Las Vegas
Cliff Atkinson has been named as president of Fontainebleau Las Vegas, a hotel, gaming, entertainment, and meeting destination conceived by Fontainebleau Development.
Having already assumed leadership of the venue as it continues to build its in-house team, Atkinson will continue to execute the strategy laid out by the group as the resort prepares for its global debut on the Las Vegas strip in the fourth quarter of 2023.
"When we set out to identify a visionary leader for our next-generation luxury resort, Cliff's knowledge and relevant hands-on approach and experience, coupled with the perspective gained from nearly 30 years in hospitality, made him the unequivocal choice for Fontainebleau Las Vegas," commented Jeffrey Soffer, Fontainebleau Development chair and CEO.
"With Cliff guiding our team, we move forward with even greater confidence and trust in our vision for the future of the Fontainebleau brand and Las Vegas."
DraftKings has added two new members to its media team via the hires of Stacie McCollum as head of programming and Todd Dubester as vice president of media strategy and business operations.
The pair will lead the management of DraftKings' media and content growth. McCollum will work with the executive team in owned content and distribution development, while Dubester will help find new distribution channels and business models and define the operator's long-term media vision.
Brian Angiolet, chief media officer of DraftKings, said: "Bringing in two industry veterans like Stacie and Todd to aid in the growth of our owned content is a giant leap for our overall media strategy as we continue to invest in the buildout of our assets.
"As sports betting continues its rapid ascension in the United States, I am confident these leaders will bring new ideas and fresh perspectives towards our content vision."
Esports Entertainment Group
Esports Entertainment Group has restructured the duties of its executive leadership team, a decision that will see Stuart Tilly serve as the group's COO.
Tilly has formally served as the EGG's chief legal officer, providing counsel on a number of strategic milestones including EGG's acquisition of Bethard Group and Helix eSports Group.
The appointment was branded as essential to EEG's accelerated growth plans to expand its products simultaneously across the igaming and esports marketplaces.
Grant Johnson, CEO of Esports Entertainment Group, explained: "Given the remarkable growth in the size, breadth and geographical reach of our operations and staff over the last 18 months, we had long identified this operations role as a critical one in enabling the company to achieve its long-term strategic goals.
"With Stuart's extensive igaming knowledge, first-hand experience of launching and growing businesses together combined with his legal and regulatory background, we felt he was the ideal fit for this position."