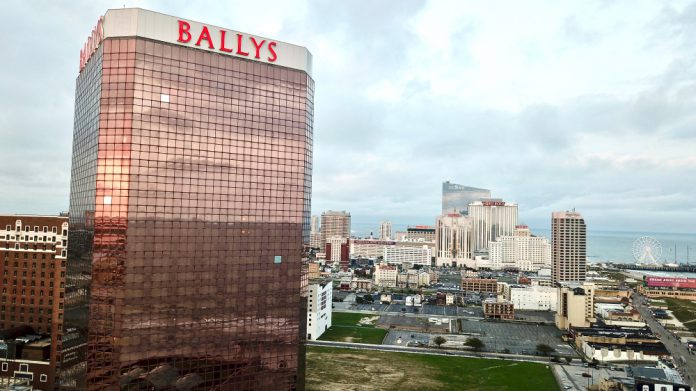 Bally's has formed a special committee that will evaluate a preliminary, non-binding acquisition proposal by New York-based investment firm Standard General.
The company, whose founding partner is current Bally's chair Soohyung Kim, is offering to purchase all of the outstanding shares that it does not already own for $38 each, which comes in at $2.07bn and represents a premium of 30 per cent to the closing price as of January 24, 2022.
The former Twin River Worldwide Holdings says that its special committee comprises "independent and disinterested directors," which will evaluate the proposal at hand as well as any potential strategic alternatives.
"There can be no assurance that any definitive offer will be made or accepted, that any agreement will be executed or that any transaction will be consummated," the casino and entertainment operator adds.
"As a result of our long-term involvement with the company and its predecessor, we have a detailed understanding of Bally's, its business and assets, which will enable us to move quickly to finalise a transaction," Kim, who has served as an independent director of Bally's since 2016, noted in a public filing detailing the motion.
"We intend to fund the transaction through sale and lease back and other long-term financing arrangements."
This would see Standard General, the largest stockholder of Bally's with an equity interest representing more than 20 per cent of the outstanding shares, offload current real-estate for a cash injection before entering a lease back agreement with the buyers.
"In considering this proposal, you should know that if the special committee does not recommend or the public stockholders of the company do not approve the proposed transaction, such determination would not adversely affect our future relationship with the company, and we would intend to remain as a long-term stockholder," Kim added.
"Please be aware that this proposal is an expression of interest only, and we reserve the right to withdraw or modify our proposal in any manner.
"No legal obligation with respect to a transaction shall arise unless and until execution of mutually acceptable definitive documentation.
"Once definitive documentation is executed, completion of the transaction would also be subject to receipt of required regulatory approvals, including approvals under applicable gaming regulations and antitrust laws and other customary conditions. We do not anticipate any issues in obtaining required regulatory approvals."
Bally's owns and manages 14 casinos across 10 states, which could swell to 16 in 11 jurisdictions in the near future, with its casino operations including more than 15,800 slot machines, 500 table games and 5,300 hotel rooms
The company hasn't been averse to dipping its toes into the M&A well in recent times, with purchases including that of Manchester-based Degree 53, $2bn Gamesys Group, Jumer's Casino & Hotel, $125m Bet.Works, $25m Bally's Atlantic City Hotel & Casino, and Monkey Knife Fight.
Bally's has outlined its ambition for a $1.6bn Chicago-based casino resort, and gained approval to launch its services, with launch still outstanding, in New York's online sports betting ecosystem.