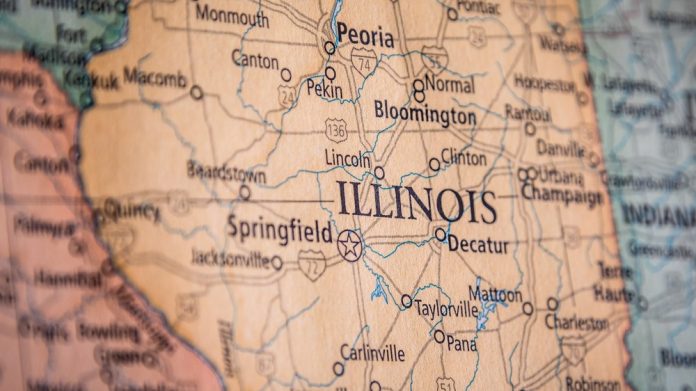 Illinois closed 2021 as the US' third largest market for sports betting, according to official data, despite December's performance falling short of eclipsing revenue records.
The region's sportsbooks took in $789.6m in online and retail wagers in December, which is up 60.6 per cent from $491.7m in December 2020 to close as the second highest in its history.
December's wagers were an extension of a busy autumn, which brought $779.8m in November bets and a record $840.4m in wagers through October, which had five full weekends of football betting.
Betting volume over the 31 days in December averaged $25.5m per day, a performance which is slightly down from $26m one month earlier.
Gross gaming revenue fell to $36.7m during the month, down 53.1 per cent from the record $78.2m in November. However, win was up 29.3 per cent from $28.4m one year earlier. This brought $33.7m in taxable revenue, which yielded $5.4m in state and local taxes.
In total, Illinois' year produced $7.02bn in online and retail wagers, behind only New Jersey ($10.9bn) and Nevada ($7.1bn); $6.7bn in online wagers alone; $534.1m in gross revenue; and $84.7m in state and local taxes.
"Even with regulatory restraints like in-person registration placed on Illinois sportsbooks, they still managed to nearly triple betting volume," said Eric Ramsey, an analyst for the PlayUSA. 
"With in-person registration and other regulations set to go away in March, Illinois will likely surpass both Nevada and New Jersey in the year ahead. The future of sports betting in the state is awfully bright."
Online betting accounted for $752.9m, or 95.3 per cent, of all wagers in December. DraftKings/Casino Queen led the way with $295m in combined online and retail handle, including $290.4m in online wagers, which produced $7.5m in gross revenue.
FanDuel was second once again with $232.2m in online and retail wagers, which included $230.6m in online wagering. This combined handle was up from $216.2m in November, and yielded a state-best $13.9m in gross revenue. Regulators also recently approved BetMGM's entry into the state.
"The relative lack of competition among online sportsbooks has been a boon for DraftKings and FanDuel, but has held the overall maturity of the market back," noted Joe Boozell, lead analyst for PlayIllinois. 
"Another well-known brand like BetMGM, combined with the regulation changes, should help the market take another leap ahead."