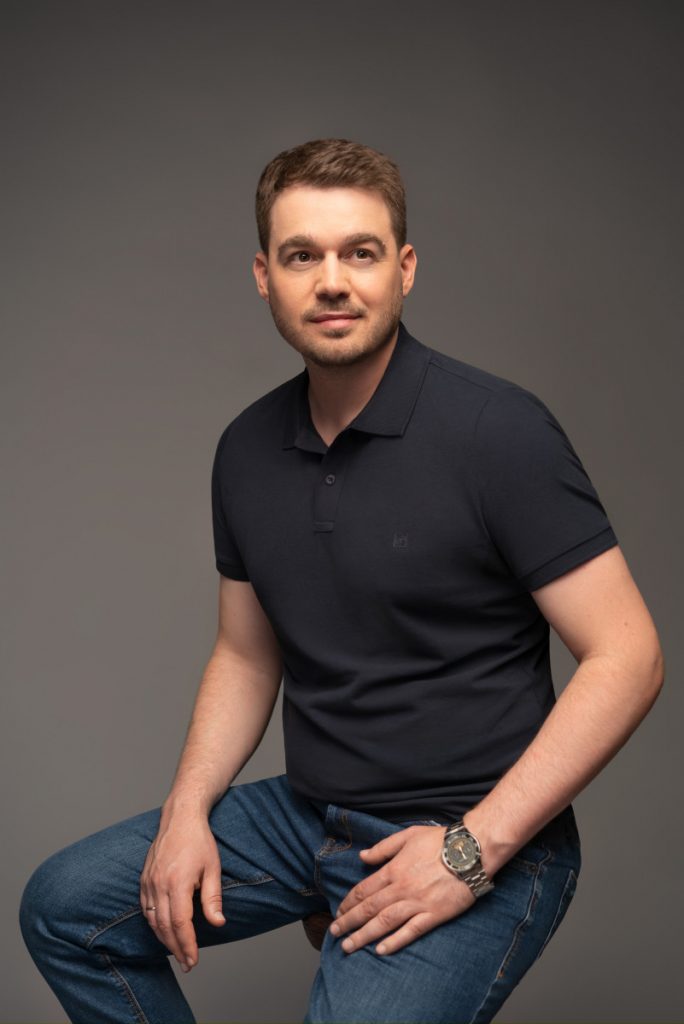 Poker has long been a strong-hold in a casino operator's product portfolio, and in recent years some have called for the game to be adapted to attract more gen Z / millennial players. But for Ruslan Bangert, CEO of PokerMatch International, he is "fine with the current style of poker".
Speaking to CasinoBeats, Bangert dives into the social potential for poker games, explaining his views on why the game is great for cross-selling into all the major verticals in our industry.
CasinoBeats: How would you define the nature of 'entertainment' at this point in the online gaming industry – what's changed in terms of what players are looking for?
RB: Players are looking for personal challenges and lucrative bonuses. While bonuses have always been what players are looking for, the passion for personal challenges is evolving more and more. People used to devote more time to poker, and they were ready to compete with each other.
But now there's almost no time left for poker; other entertainment and life's turmoil have pushed the game out of the players' schedules. So when they have time to play, they want the ultimate drive right here, right now, and preferably on their own. This is the main vector of changes.
CasinoBeats: Poker can often be quite an 'individual-focused' game. What can companies do to make this much more 'social'?
RB: Companies should do two basic things. The first is educational programs and online resources. And the second is more live events. Generally speaking, industry leaders are doing that. Educational content on the internet is needed to make it easier to get into poker. It looks complicated, but for a basic game, it's no more complicated than solitaire, and millions of people can do that! But it's only for the amateur level, although that's where it all starts.
Offline events are needed to show players the faces of the poker industry—company managers and other people involved in this activity. A person is much better at "selling" something than a text on the Internet.
CasinoBeats: And how can this social factor be used to attract more Gen Z / Millennial players?
RB: Do we really need this? I may sound strange, considering my field of work. But, look, I don't serve only the spirit of commerce and profit. I don't think poker is a game for the younger generation. I think everyone would be happier if poker were played by mindful people who already have a stable income. The younger generation should rather think about their education and social skills.
But if I had a different point of view, I would say that for the younger generation, poker should just be fresher visually and more gamified! Badges for progress, lots of achievements, cool unobtrusive merchandise, as well as switching to the language of the new generation in communication. And millennials? Well, I'm a millennial myself, I'm only 34. We're fine with the current style of poker.
CasinoBeats: In your opinion, is poker uniquely suited to driving betting engagement? If so, how is PokerMatch International helping drive this insight even further?
RB: Poker is great for cross-selling into all the major verticals in our industry, because poker is the most complex type of gambling. If a person can handle poker, they can handle casino and sports betting without much difficulty. But will they be interested? Why not, everyone is watching sports.
And with a small bet, any sport is more interesting to watch. But the main thing is that all this should be done responsibly and solely for the sake of entertainment.
CasinoBeats: As we get further into 2022, how does PokerMatch International plan to create a truly social, entertaining experience for poker players?
RB: We believe that the best social experience is offline events. And it's an integral part of our business. Not a month goes by that we don't gather our players somewhere and hang out with them live. Whether it's our own major series of live poker tournaments or the opening of sports poker clubs of our partners.
When it comes to the Internet, our social media communication is always very lively and humane. We perfectly know how to talk to our client so that they would see us as a friendly neighbor and not a clerk. In general, you have to keep it simple.