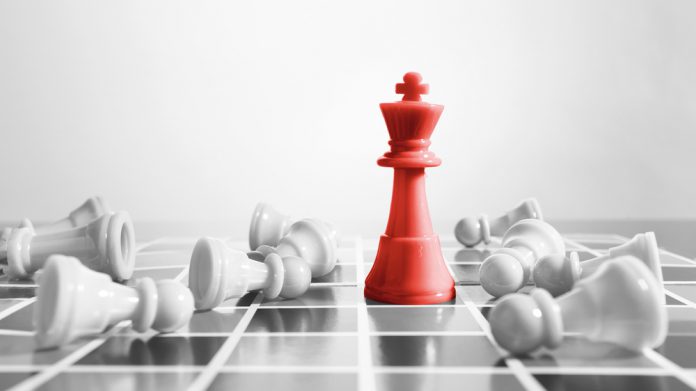 Traditional brick-and-mortar gaming has led the recovery of the US industry through the last year, with the 12 month period setting a record as the highest gross for the region's commercial gaming ecosystem.
This, according to the American Gaming Association's Commercial Gaming Revenue Tracker, saw revenue of $53bn reached, which surpasses 2019's previous high of $43.65bn by 21 per cent.
On a national level, every commercial gaming vertical set annual revenue records, while 23 of the 34 operational jurisdictions also soared to all-time highs through the year.
The industry closed the year on a high note, setting a quarterly revenue record in Q4 2021 of $14.31bn to eclipse the previous best of $13.93bn set one quarter earlier.
"These results are nothing short of remarkable," said Bill Miller, AGA president and CEO. "The success of 2021 reflects our commitment to health and safety and how Americans have welcomed gaming's expansion across the country.
"Today's industry is effectively meeting customers how and where they want to engage—whether at a casino or through mobile gaming."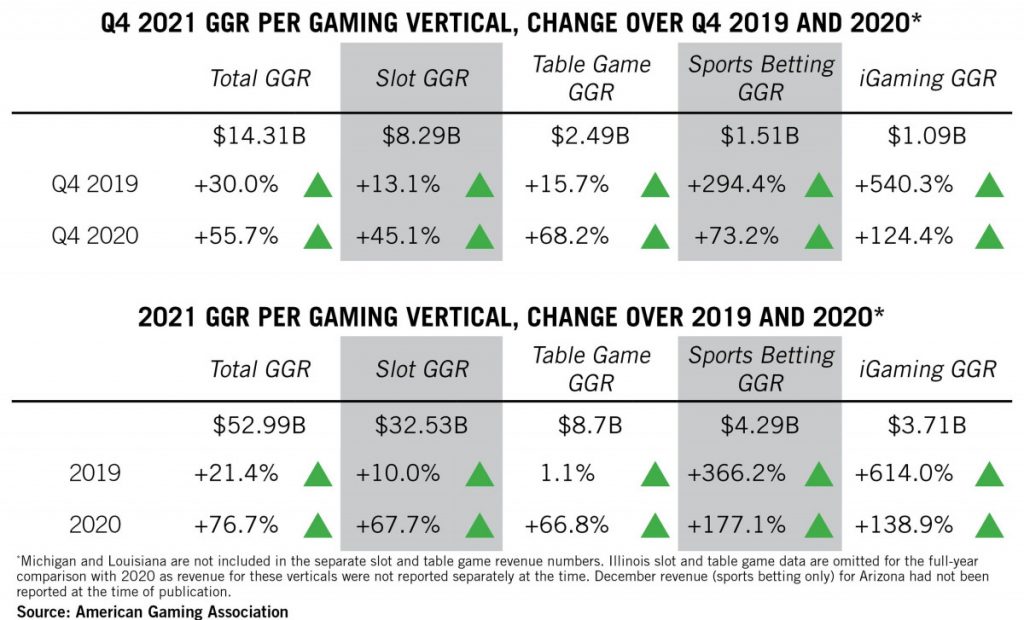 Land-based gaming entities saw slot and table games revenue increase 6.6 per cent to close at $44.94bn, with igaming, boosted by the new markets of Connecticut and Michigan, seeing the sector reach $3.71bn.
Sports betting growth accelerated through the year to generate $57.22bn in handle and $4.29bn in revenue, which represents increases of 165 per cent and 177 per cent over 2020, respectively.
The AGA says that this performance was powered by strong demand in established regions such as Nevada, New Jersey and Pennsylvania, and further boosted by the launch of seven new commercial sports betting markets in Arizona, Connecticut, Louisiana, Maryland, South Dakota, Virginia and Wyoming.
Combined sports betting and online casino revenue for the year totaled $8bn, up 158 per cent from 2020 and accounting for a record 15.1 per cent of annual industry gaming revenue.
"Despite our record-setting year, gaming's total recovery is still reliant on the full return of travel and large events, which requires a safe health environment and open economy," Miller added. "I'm optimistic that we will see continued growth throughout 2022."