Anna Vikmane, Director at BETER Live, and Yana Stukova, Head of Key Accounts, discuss the company's new partnership with Parimatch and how this collaboration will help deliver "a true next-gen gaming experience".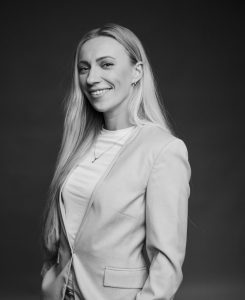 CB: Congratulations on BETER Live's first operator deal! Anna, can you talk us through your plans with Parimatch and what can players expect? 
AV: Thank you. As you may have seen from our launch before Christmas, we now have a brand-new BETER Live product that players can experience, within which they can expect an unrivalled professional, secure, and rewarding gaming experience that offers some of the best entertainment around. 
We've assembled a team of some of the leading experts from both within and outside of the igaming industry, which we are so proud of. Of course, partnering with such a well known and fantastic brand such as Parimatch is a great affirmation of what we do, and we couldn't wish for a better partner to work alongside.
Looking to the future, this is very much the first step in our journey with Parimatch, and we have plenty of exciting and innovative products in our roadmap that our upcoming partners and customers will love.
We are really delighted to start showcasing what we can do, and given what we have on offer, which can now be put in the hands of Parimatch's customers to engage with and enjoy – I'm certain they will be delighted.
CB: Tell us about BETER Live's philosophy – what can your future clients expect when they team up with your studio? 
AV: BETER Live has been founded on the premise of providing our partners and customers with a true next-gen gaming experience. Therefore our philosophy is all about providing what's best for our clients. Throughout our organisation, we have years of hands-on expertise which we have called upon to create a product which is not only great for the players, but also for our customers – from a technical, integration and account management point of view. 
YS: We focus on the expertise of our team members at every level – for us, it's all about the perfect combination of talent. Our team is truly international, with individuals from Latvia, Ukraine, the United Kingdom and many more. I believe having such a great combination of people has helped us create a unique product, unique ideas and a truly unique studio experience.
The BETER Live team really embodies a positive mindset and Anna's leadership is a great example of this; she inspires us to approach obstacles as a positive challenge to overcome. I'm really proud of our team and think we're going in a great direction. 
CB: With BETER Live's client team up and running, what are BETER Live's plans for making a difference when it comes to servicing the likes of Parimatch? 
YS: This enables us to provide 24/7 support for our clients, maintaining very high standards and helping our customers to feel supported.
Flexibility is key for us. We have such an amazing team which means we can do everything – spanning anything from opening a studio in just over a month to adjusting to all our customer needs to provide technical support 24/7.
We can always approach what we do with our partners knowing that we can do it better. Studios and production are what really deliver value and entertainment to operator partners, which is how we will continue to make a difference.
CB: Anna, looking at BETER Live's first selection of games, what stands out for you in terms of player preferences? How has your development team aimed to make sure that BETER Live's games offer a true entertainment-first experience? 
AV: The next era of live casino is all about giving control back to the players – our clients and their customers want to feel as if it's their game, not ours. As a result, we want them to enjoy the unique and personalised product that we provide, which really is one of the best of the best. Moreover, we want to offer a product where players feel right at home.
Of course we want to offer a player an experience that feels comfortable, but at the same time, we want to have innovative and unique features that can offer something unique and make a difference. These game features will find themselves in the players' hands very soon, so watch this space!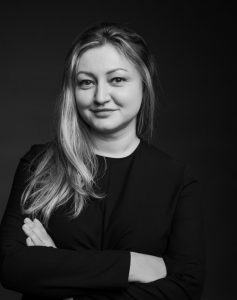 CB: Yana, given your extensive experience with both Evoplay and now Parimatch, how would you describe your approach to client management? What is key for servicing clients in the live casino sector at a time when the vertical is developing so fast?
YS: For us, the key rule regarding client management is to maintain a client-orientated approach – it's all about thinking about our partners' needs and being proactive in the way we manage this process.
We firmly believe it's all about partners rather than clients, because we're building relationships that people want to invest their time into, and for that to happen we all need to work together.
We're at a time in the industry where many live casino providers are offering a similar product, therefore the crucial key to success is to make sure you offer something that has real added value. This comes from building personal relationships with our partners, twinned with bringing revenue and success, which in my eyes – is a winning combination.
CB: Looking ahead to the rest of the year – talk us through BETER Live's plans, what can the gaming industry look forward to? 
AV: This year, I'm most excited about the launch of our dedicated tables and studios. We will be growing rapidly as a company and in terms of our already exponential growth. Our goal is to be synonymous with quality, enjoyment and excitement.
Having worked my way up in the industry, I want to bring that unique experience to BETER Live and really showcase what's available with a tier-one entertainment product. The gaming industry can look forward to the best of the best – a responsible, sustainable product that is entertaining and exciting – continuously putting quality and client-focused advancements first.
When it comes to games in our roadmap, we have four core games already live. Our focus will be on the details that power the player journey to be easy and comfortable to play, because details matter. So much so, that I believe product personalisation is key to delivering a top-notch tailored experience for our players – it's what they're looking for!