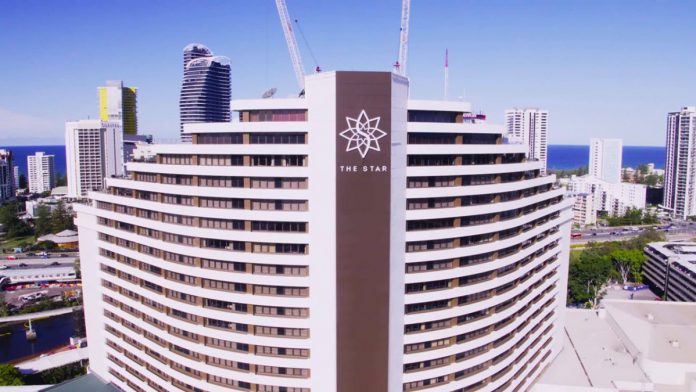 Star Entertainment Group has aligned property shutdowns, COVID-19 related operating restrictions and border closures in bringing significant impacts to revenue and earnings through its first half of the year.
The company, which is faced with an expanded AUSTRAC investigation into "potential serious non-compliance", saw normalised revenue through the period drop 22 per cent year-on-year to A$580m. Net profit for the period plummeted 215 per cent to A$74m, with EBITDA declining 87 per cent to A$29m.
Furthermore, Star is also currently awaiting the results of an Independent Liquor & Gaming Authority inquiry into New South Wales' Star Sydney, with a report expected to be delivered by June 30, 2022.
Revenue at the group's Sydney property dropped 39 per cent YoY to A$239m with also Brisbane down 11 per cent to A$161, however, Star's Gold Coast facility recorded a five per cent uptick to A$180m.
 "The group continued executing its strategy well in the context of the extraordinary COVID-19 related challenges," commented Star Chair John O'Neill.
"The fundamental earnings prospects for The Star's domestic business remain attractive. They are underpinned by valuable long-term licenses in compelling locations while the transformation of our properties into globally competitive integrated resorts is nearing completion.
"The Star remains committed to maintaining a balance sheet that positions the group for the post COVID-19 recovery. 
"The board has not declared an interim dividend for 1H FY2022 given the continuing impacts of COVID-19 on the business and, consistent with the December 2021 covenant waiver, cash dividends cannot be paid until gearing is below 2.5 times."
Through the current year, the casino and entertainment operator updates that trading has continued to be impacted by the pandemic with the Omicron variant having a "material impact on visitation," although this is said to have "progressively eased" after a peak was experience in mid-January
During the January 1, 2022, to February, 13, 2022, time frame group revenue in up seven per cent YoY, driven by 20 per cent uptick in Sydney which has offset a six per cent downfall in Brisbane
"The past year has demonstrated how resilient our business is and how quickly customers return when the properties are allowed to open and operate under varying forms of restrictions," Matt Bekier, Star CEO and MD, commented. 
"This gives us great confidence as vaccination levels increase and a return to normality approaches. We would like to thank all of our guests and dedicated employees who have remained with us through these difficult times."