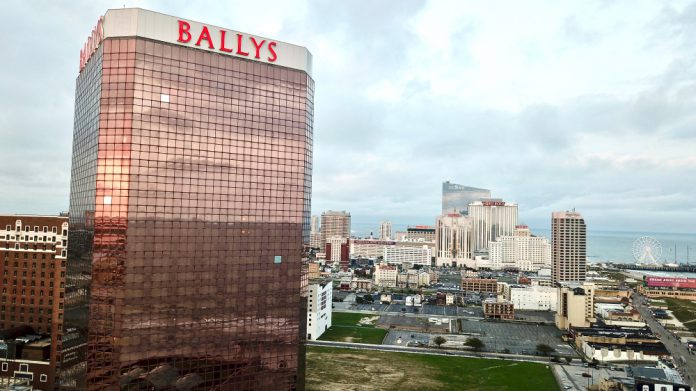 Bally's has continued to make progress on its continued pandemic recovery, as the company heaps praise on the impacts of its integrated gaming establishments through 2021's final quarter.
With net loss growing through Q4 to $115.2m from a profit of $20.2m one year earlier, revenue surged 363.7 per cent to $547.66m from $118.09m in 2020. Adjusted EBITDA increased notably to close at $119.43m (2020: $21.05m).
This revenue performance came courtesy of marked increases across all core reporting segments, with gaming; hotel; food and beverage; and retail, entertainment and other, closing at $458.92m (2020: $97.06m), $27.07m (2020: $8.1m), $24.52m (2020: $8.25M) and $37.14m (2020: $4.67m), respectively.
Furthermore, the group, which formed a special committee that will evaluate a preliminary, non-binding $2bn+ acquisitive proposal by New York-based investment firm Standard General, also reported its performance across the full year.
Revenue secured an uptick of 254.7 per cent to $1.32bn (2020: $372.79m), with adjusted EBITDA up 373.9 per cent to $333.65m (2020: $70.4m). However, net loss swelled from 2020's $5.48m to $71.79m.
Gaming revenue surged to $1.05bn (2020: $298m), with each of hotel; food and beverage; and retail, entertainment and other, also up to $95.35m (2020: $24.74m), $92.9m (2020: $31.13m), and $80.68m (2020: $17.84m), respectively.
"Our quarterly results represent the first full quarter of the consolidated Bally's group including our casinos and resorts, international interactive and North America interactive segments," commented Lee Fenton, Chief Executive Officer of Bally's. 
"During the quarter, we made significant progress on integration of our acquired assets, defining our strategic goals for 2022 and deploying capital strategically including progress in growth projects in Lincoln, Atlantic City and Kansas City. Additionally, we repurchased $87m of our common shares during the quarter."
Furthermore, Bally's estimates that revenue for the year ending December 31, 2022, will fall in the range of $2.4bn to $2.5bn, with adjusted EBITDA anticipated to close at $560m to $580m.
This, says the casino and entertainment operator, is based on current plans and expectations, and is subject to a number of known and unknown uncertainties and risks.