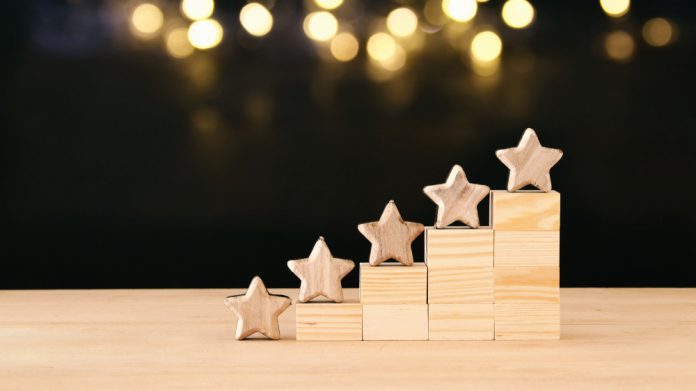 Everi is anticipating "another year of steady growth," after fourth quarter results capped a year that saw the group deliver "record-setting annual financial performance across our business".
Despite enduring "substantial pandemic impacts", the group's games business achieved record machine unit sales while its fintech segment generated "significant year-over-year quarterly growth".
Revenue during 2021's final quarter rose 51 per cent to a record $180.4m (2020: $119.6m), with Randy Taylor, Everi's President and Chief Operating Officer, stating that operating momentum "has been driven primarily by the strength of our high-margin games and fintech recurring revenue operations".
Games segment revenue increased to a quarterly record $105.4m, compared to $64.9m during the same period one year earlier, which it says reflects record sales of gaming machines and growth in gaming operations revenues, which includes increases in both the installed unit base and in daily win per unit.
Fintech revenue for Q4 increased to a high of $75m (2020: $54.6m), primarily driven by an increase in financial access services and software.
Furthermore, Q4 net income also surged to its best performance after closing at $89.4m (2020: $1.1m), with adjusted EBITDA following the trend in closing at $88.8m, up 45 per cent from $61.2m.
For the full year, revenue increased 24 per cent to $660.4m (2020: $383.7m), with net income finishing up at a record $152.9m from a loss of $81.7m one year earlier, with adjusted EBITDA surging 97 per cent to $347.2m (2020: $176.5m).
"This performance reflects our strategic focus on growing our recurring revenues and our continued investment in the development of new and enhanced products that help our customers grow revenue and manage their business more effectively," commented Michael Rumbolz, Chief Executive Officer of Everi.
"The dedicated and collaborative efforts of our talented global workforce to execute on our operating priorities is clearly evidenced in these strong results.
"As we begin 2022, our core recurring-revenue businesses continue to grow and our newer initiatives – including igaming and cashless wallet technology – have a strong foundation from which we expect to generate substantial contributions to our future financial performance."
Furthermore, Everi has also disclosed annual guidance for 2022, including the expectation for year-over-year increases in revenue, adjusted EBITDA and free cash flow.
The company also expects operating income to increase eight per cent to 13 per cent year over year, driving net income to a range of $125m to $132m, with adjusted EBITDA to increase six per cent to eight per cent to a range of $368m to $376m.
"For 2022, we expect another year of steady growth as our operating results benefit from the continued expansion of our installed base of leased gaming units, growing ship share of gaming machines sold, continued increases in same-store financial access transactions and ongoing organic growth of our loyalty and regulatory compliance solutions," Rumbolz continued.
"Ongoing momentum in these product categories, combined with our prudent management of operating and R&D expenses, is expected to deliver another year of strong free cash flow generation that will continue to enable Everi to allocate capital towards return-focused investments that generate further growth."