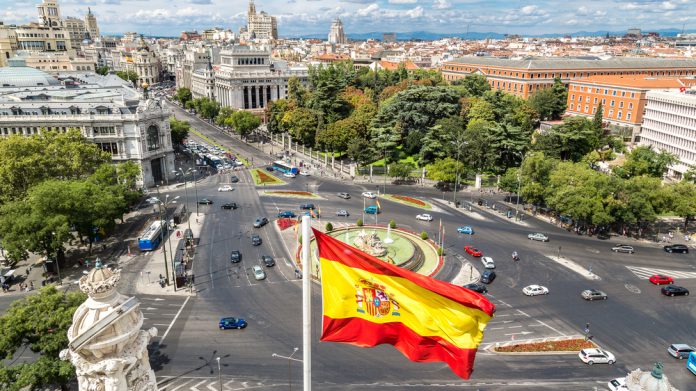 Gamban has further expanded its international reach after launching a Spanish-language version of its blocking software in Spain and Latin America.
The provider has noted that Spanish government officials and gambling regulatory figures have become increasingly focused on safer and responsible gambling. 
The Spanish Ministry of Consumer Affairs has been pursuing a 'Decree Project' in order to establish new safer gambling laws, in particular seeking to consolidate the country's problem gambling treatment network across its 17 autonomous regions. 
Additionally, gambling sponsorship arrangements and advertising have fallen under the regulatory spotlight, whilst the Spanish Competition & Markets Commission has supported increased government oversight on responsible and safe gambling.
"Spanish has the second largest population of native speakers in the world, so this is a really important step in ensuring blocking software is accessible to as many people harmed by gambling as possible," commented Gamban CEO Jack Symons. 
In addition to strengthening its presence in Spanish-language countries, Gamban continues to maintain a foothold in a range of other countries, such as operating the TalkBanStop.com site in cooperation with Gamstop and GamCare in the UK and providing its software to Norwegian government-owned operator Norsk Tipping.
The TalkBanStop programme recently received approval from the UK Gambling Commission for another year of operations, having initially begun as a 12 month pilot project. 
Outside of Europe, Gamban provides its services to several US betting firms such as FanDuel, DraftKings and the North American facing units of Kindred Group's Unibet, as well as the The Problem Gambling Help Network of West Virginia.
Symons added: "We've gone from strength to strength since we launched in 2015, setting the standard in gambling blocking software.
"Gamban's used by thousands of people worldwide, and we've received an overwhelming amount of positive feedback, with some users informing the team that it has literally saved their life.
"Taking the first step continues to be the hardest challenge and much of our time goes into making Gamban as simple and straightforward to install as possible."