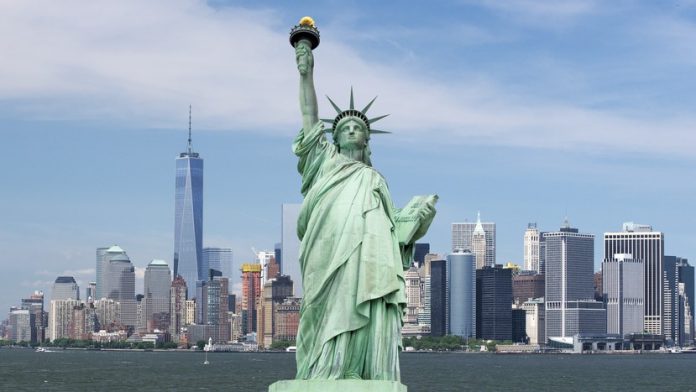 Lawmakers in New York are making moves to slash the state's online sports betting tax rate, as well as increase licence fees and the number of operators across the region.
After disclosing an online casino push last week via Bill S8412, Joseph Addabbo, Chair of the Committee on Racing, Gaming and Wagering, has introduced Bill S8471.
This supports a similar submission made one day earlier by J Gary Pretlow, Chair of the Racing and Wagering Committee, who filed an amendment to S8658, the state's racing, pari-mutuel wagering and breeding law.
These come with an array of conditions, one key function of which is designed to potentially slash the current rate of tax from 51 per cent in half in a bid to increase competition across the Empire State's digital marketplace.
This would be based on the number of licensed mobile sports wagering operators, with it hoped that no fewer than 14 will be operational by January 31, 2023, and no less than sixteen one year later.
The filings stipulatie a 64 per cent tax rate should be applied if only four to five firms are operational. If this number increases to six, seven, eight or nine, tax would subsequently be lowered to 62 per cent, 60 per cent, 58 per cent, and 51 per cent, respectively.
A further drop to 50 per cent would be felt if 10-12 operators boast a presence in New York, with that figure declining to 35 per cent upon 13-14 entering the arena. Should 15 or more firms be operational, S8471 and S8658 propose that the tax rate should be set at 25 per cent.
Furthermore, each also proposes that wagers made using promotional material be excluded from the taxed gross revenue, as well as enabling those previously not awarded a licence to automatically become eligible to reapply. Should gross revenue be reported as a loss, this could be carried over to the next month for no more than 12 months.
The proposals would also trigger an increase to the $25m entry fee attached to licenses, with, if authorised, each operator being required to pay $50m.
New York launched online sports betting on Saturday 8 January, with Caesars, DraftKings, FanDuel, and Rush Street Interactive, making debuts at the earliest opportunity.
This was subsequently followed by BetMGM, Wynn, Resorts World, and PointsBet, with Bally's saying that it will "launch when the product is right". 
Last month, Senator Joseph Addabbo also introduced Bill S8412, which is seeking to amend the racing, pari-mutuel wagering and breeding law in relation to authorising interactive gaming.
If authorised, this would permit both commercial casinos and tribal nations to operate online slots and table games within state boundaries, with each casino or operator given the nod to conduct mobile interactive gaming wagering to pay a $2m fee.