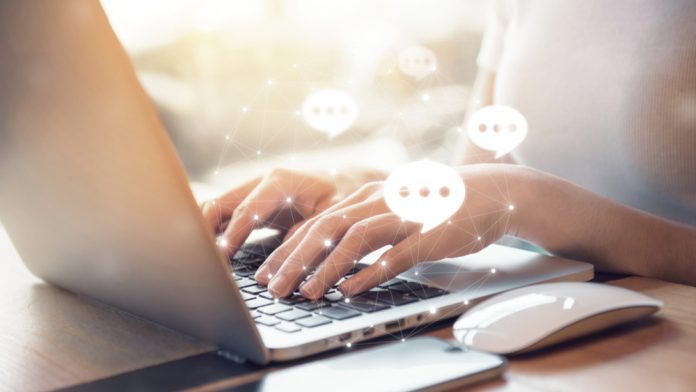 Gaming Innovation Group has partnered with Rdentify in a deal that will see the igaming company gain provisions for the latter's responsible gaming risk detection chat feature.
Aiming to protect players from harm associated with online gambling, the link-up will see GiG implement Rdentify's real-time, live chat, text and email problem gambling risk detection solution.
Martin Collins, GiG's Director of Sales and Business Development, stated: "We are excited to welcome Rdentify as a new marketplace partner. They offer an excellent compliment to our responsible gaming feature through their 'Natural Language Processing software'.
"We are constantly looking for new ways to develop and improve our offering to help to create a safe and more sustainable player environment. Adding Rdentify as a compliment to our existing responsible gaming features is a natural step in that direction."
Before the partnership was announced, Rdentify noted that, over the past few months, the company has been "working closely" with GiG to develop player chat solutions which are said to "compliment" the igaming company's existing responsible gaming technology.
As a result, Rdentify will be providing GiG's partners with an enhanced problem gambling chat monitoring process using machine-learning models and risk-based scoring systems, which is collated on a supervisory dashboard as well as being communicated in real time to the agent during the live chat.
The company's RG chat platform is said to ingest the live chat and email data in real time to build a 360 view of customer vulnerability and risk in a CRM-style platform.
Moreover, Rdentify stated that, through rapid scaling and data development, GiG's partners will be able to subscribe to and integrate its Natural Language Processing software into their player chats. This, allegedly, will allow partners to identify problem gamblers and vulnerable customers, while adhering to safer gambling policies and compliances.
Redentify's CEO and Founder, Daniel Brookes, commented: "It is my pleasure to announce that Rdentify can now be accessed from GIG's marketplace. GIG's award-winning igaming platform is renowned for its innovative approach to technology, as well as their unwavering commitment to responsible gambling.
"This partnership offers a strong opportunity for Rdentify to provide our real time, live chat, and email problem gambling risk detection solution to a wider pool of international clients, and ultimately assist them in reducing risk and protecting their end user from harm."
Moving forward, Rdentify noted that its partnership with GiG will aid the company to develop a "new phase of technology" to advance accuracy and functionality.