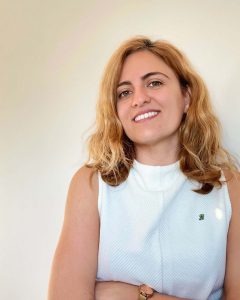 Claire Debono, Compliance & Responsible Gaming Manager at Greentube, discusses the various trials companies face when operating in European jurisdictions such as Germany and Spain where regulation can make games development more challenging.
There are many things that have changed since I first joined the industry back in 2016 and despite it only being a few short years ago, I feel we've entered an entirely new era of igaming.
Significant changes have come into force across Europe in recent times that many would consider drastic. As a result, the demand for people working in compliance has grown rapidly in order for both operators and providers to remain fully compliant.
Whilst rules and regulation have been in place for years in many countries, it's undeniable that some regulators went considerably further than usual with their safeguarding measures in a bid to protect players from gambling harm, especially during the height of the COVID-19 pandemic. 
Because of this, compliance-based roles evolved rapidly, and many of us had to learn how to adapt to new situations very quickly. In some cases, we found ourselves implementing strict player protection measures overnight with very little warning, to safeguard the players' interests during the initial lockdown periods, which was very challenging.
It is no secret that certain jurisdictions are continuing to get stricter and stricter, even as many countries began to lift their COVID restrictions. 
Not long ago, we made our B2C brand StarGames available for real-money game play throughout Germany. The requirements we had to implement in order to make it happen were huge and sometimes we have to question whether such requirements are justifiable in the long-term.
Of course, we're passionate and wholly committed to the protection of our player base, and will implement any measures asked of us within regulated markets we operate in, but to what extent?
When you factor in certain restrictions, such as the €1,000 monthly cap on deposits for players in Germany, there will be players that will end up choosing to deposit their money at unregulated casinos where they are not bound by limits and restrictions and therefore not protected.
It does make me question whether we're pushing German players towards other ways to gamble that may not be the safest option for them, especially those players who can afford and want to spend more than €1,000 a month on gambling.
Spain is another market that's beginning to put up more barriers for players. This year we're expecting new rules to come into effect for responsible gaming. We've seen drafts of what these rules will look like, and they're going to be strict. It's undoubtedly going to be a big challenge for us.
One major difference that we are seeing happen in Spain when compared to other jurisdictions, is that the regulator is now providing certain definitions as to what intensive play looks like.
The current definition provided is that operators need to classify players who have incurred a weekly net loss of €600 or more, for three consecutive weeks as an 'intensive player'. For players aged 25 years or younger, this net loss goes down to €200 per week. As an operator, we will then need to follow certain steps once a player reaches such categorisation.
Whilst it's positive to see regulators communicate what their expectations of operators are, it's also very hard to take a 'one size fits all' approach in such instances. Mostly because not all players have the same levels of affordability and whilst some players might not afford to spend €600 a week, there will be others who can do so easily. Therefore, should these players be treated in the same way? I think not.
As a company, we are all for player protection and ensuring player affordability, but treating all players the same way is risky. In the sense that, if responsible players can afford and want to spend a certain amount on gambling, which for a lot of people remains a source of entertainment, as long as they prove their affordability, why are they being stopped?
There's a very fine line between player protection and over-regulation, which usually leads to the opposite of the desired effect in my experience.