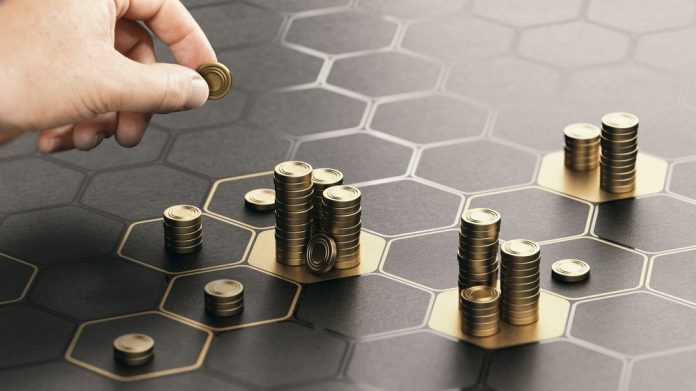 International Game Technology aims to continue its pursuit of "significant investments" in its digital and betting sector as it reveals the vertical was the highest growth area in 2021. 
Publishing its full-year results for 2021, IGT also noted digital and betting service revenue increased 44 per cent and was primarily attributable to expansion into new markets and increases to the customer base in existing markets. 
Moreover, total product sales increased $130m, which was attributed to a higher number of machines units sold in the company's global gaming segment due to casino operators returning to "more moderate levels of investments".
Issuing a statement in the gambling technology group's CEO, Vincent Sadusky, explained that its global gaming division is "seeing a strong rebound in sales and profits" in which he states was driven by "focused product strategies and the gaming market recovery from the pandemic".
"We have achieved leadership positions in North American and international terminal revenue and sales, and our global casino and video lottery systems are among the industry's most advanced solutions," Sadusky noted.
"IGT's award-winning Resort Wallet and IGTPay received regulatory approval in Nevada and continues to drive cashless gaming adoption with several deployments. Additionally, the expansion of our multi-level progressive game portfolio on our Peak cabinets strengthened our leased game portfolio and contributed to solid sales."
The firm recorded total revenue for the full year of $4.1bn (2020: $3.1bn), of which $2.68bn ($2bn) was generated from its global lottery division, with the global gaming and digital and betting segments contributing $628m ($483m) and $163m ($114) respectively – this amounted to a total profit of $918m (-$91m).
Looking forward to 2022 and beyond, Sadusky pinpointed that IGT's global gaming focus will be on expanding the company's presence in "core video markets" in North America, alongside improving its multi-level progressive offerings in both product sales and recurring markets. 
Moreover, it is also prepared to "take advantage" of the upcoming Canadian video lottery terminal replacement cycle and new operator market openings.
The report also revealed that the total service revenue increased $835m primarily due to global lottery experiencing a 20.1 per cent increase in same-store sales, principally in Italy and North America, as well as an 11 per cent increase in our commercial services offering primarily in Italy. 
Global gaming service revenue increased 30 per cent, with the company citing an increase in total yields from total installed base units, principally as a result of more installed base units becoming available to players as COVID-19 induced social distancing restrictions were lifted. 
Turning away from the US and towards Europe, IGT plans to monetise its market leadership in the Italian proximity payment sector via the sale of this segment of its operations to PostePay S.p.A – Patrimonio Destinato IMEL, expected to complete in Q3 2022.
Shifting the focus towards the company's sustainability targets, Sadusky noted that its strategy is centred on "four key priorities" – valuing people, advancing responsibility, supporting its community, and fostering sustainable operations.
IGT's CEO added: "Our commitment to employees' well-being, high standards of integrity and ethical conduct, diversity and inclusion, and professional development are constantly improving our company from within.
"In 2021, IGT issued our first-ever Global Responsible Gaming Policy to educate people about our programmes and solutions designed to promote fair play and comply with responsible gaming requirements in all jurisdictions in which we operate.
"IGT also published our Human Rights Policy Statement, which outlines our commitment to human dignity and civil rights. IGT has a well-established and leading diversity and inclusion programme and we are committed to furthering diversity and inclusion objectives at the highest level."
Looking ahead, Sadusky noted that IGT's vision is a simple one, to drive growth in the global gaming industry through greater player engagement and responsible management.
He concluded: "Our diverse portfolio offers compelling growth opportunities to create shareholder value and provides unique and sustainable competitive advantages.
"Our mission is to strengthen our global leadership positions in the industry by offering innovative content, services and solutions. This mission sets the foundation to grow top line and margins across all business segments, while increasing operational efficiency and optimising capital allocation.
"We have set aggressive but achievable financial goals including impressive cash flow generation over the next few years. I have a high level of confidence in the company's ability to deliver on those compelling objectives."