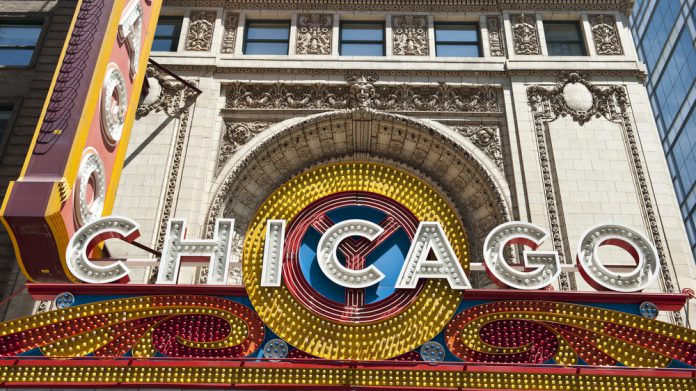 Bally's, Hard Rock, and Rush Street Gaming have all made the shortlist in a bid to secure the sole licence to develop a casino resort complex in Chicago.
This has seen the former's proposal at the Tribune site, HRI's One Central proposal, and the River 78 project all proceed, before the city selects its preferred applicant as the developer and operator of the venue, pending approval by city council. 
One additional proposal by Bally's and Rush Street were the first to be ditched after the close of a request for proposals process in the latter stages of 2021.
In addition to creating thousands of jobs, the casino is expected to generate approximately $400m a year in gaming and other revenues for the city and state of Illinois. 
Furthermore, the city believes the casino project will support Chicago's tourism industry, finances, job growth and economic development, in addition to enhancing property values in the surrounding area.
Each finalist and the city will now participate in a community engagement meeting, offering the opportunity for public questions and comments which will take place April 5-7.
"We have spent countless hours analysing each proposal for Chicago's casino licence and have determined Bally's Tribune, Hard Rock Chicago, and Rivers 78 best fit the core goals we want to achieve for the city's first integrated casino-resort," explained Chicago Mayor Lori Lightfoot. 
"Each proposal offers economic, employment, and equity-focused opportunities for Chicago, while simultaneously enhancing the city's cultural, entertainment and architectural scenes with world-class amenities and design.
"Our teams look forward to heading into discussions with the finalists and getting one step closer to bringing this decades-long project to fruition." 
Bally's has proposed a $1.74bn casino and hotel which would add 9,750 construction and 2,002 permanent jobs, with a temporary venue to open in the second quarter of 2023 before the permanent entity debuts in 2026.
The casino would offer space for 3,400 slots and 173 table games, with the wider space including a 3,000-seat theatre; exhibition experience, sports museum; Riverwalk extension; 500-key hotel tower; outdoor park; outdoor music venue; amenity terrace featuring a large pool spa, fitness center and sun deck; and six restaurants, cafes, and food hall.
HR Chicago would bring the development of a 3,500-seat Hard Rock Live venue; similarly branded music and entertainment experience; 500-room hotel tower; spa; rooftop space; outdoor green space; several restaurants, cafes, and a food hall; and six bars and lounges. The casino would include 3,000 slots and 166 table games.
The $1.74bn construction would swing open its doors during Q3 2025, following a temporary casino in Q2 2023, and would add 16,607 construction and 3,140 permanent casino jobs.
Finally, Rush Street's Rivers 78 would deliver a $1.62bn property which would house 2,600 slots and 190 table games, as well as a riverfront plaza; observation tower with indoor and outdoor space; multi-purpose riverfront venue for live entertainment, culture, arts and community programs with rooftop space; 300-room hotel tower; and eight restaurants, cafes, a food hall, five bars and lounges. 
Construction would bring between 3,410 and 4,375 jobs, before adding 3,068 upon construction, with a temporary casino on the 78 site coming in Q2 2024 before a permanent debut in Q4 2025.