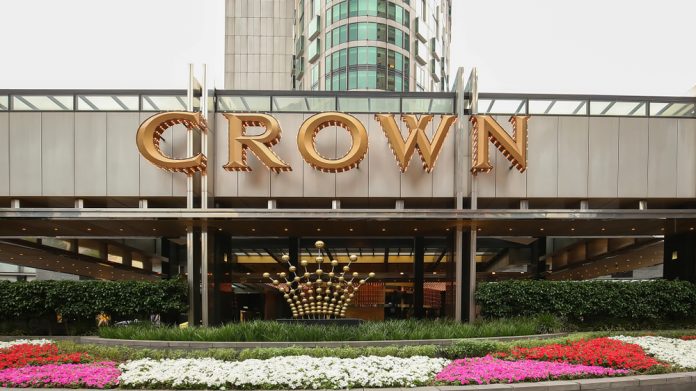 Blackstone Group has cleared a key governmental hurdle on the road to acquiring embattled Australian casino operator Crown Resorts, the latter has announced this week.
In a filing with the Australian Securities Exchange, Crown informed that the investment management company had received written confirmation from the Foreign Investment Review Board that the government has no objection to the proposed acquisition.
The FIRB is a non statutory body established to advise the treasurer and the government on Australia's foreign investment policy.
This approval satisfies a key condition of a scheme implementation deed previously released by the two companies, with Crown also confirming an impending scheme meeting of shareholders to consider and vote on the proposal.
Despite this approval, the acquisition remains subject to a number of other conditions, in addition to Crown shareholder acceptance this includes approval from gaming regulatory authorities and courts.
Blackstone, which last month agreed to the A$8.9bn (US$6.3bn) takeover, had made a number of acquisitive overtures to the company over recent months.
This latest revised proposal, which was made after considering non-public information provided by Crown during initial due diligence, represents a price of A$13.10 cash per share.
This comes in at an increase of $0.60 cash per share compared to the previous offer of $12.50, which was announced to the ASX on November 19, 2021.
A number of conditions were also attached to the offer, which includes, but is not limited to, completing further due diligence; unanimous support and recommendation by the Crown board; execution of a binding implementation agreement; and Blackstone receiving final approval from the casino regulators in each of Victoria, New South Wales and Western Australia.
Crown has reiterated its unanimous recommendation for shareholders to vote in favour of the transaction, echoing previous statement by company chair Ziggy Switkowski.
"The Crown directors unanimously recommend that Crown shareholders vote in favour of the scheme, in the absence of a superior proposal and subject to the independent expert continuing to conclude that the scheme is in the best interests of Crown shareholders," a Crown ASX filing reads.
Last week, a Perth casino royal commission found that Crown Resorts is unsuitable to continue holding a gaming licence in Western Australia, but the company will undergo a two year remediation, to be overseen by an independent monitor, to clean up its act.
Echoing previous findings in New South Wales and Victoria, commissioners Neville John Owen, Carolyn Frances Jenkins, Colin Murphy, identified a series of failures across a near 1000-page report.
A series of findings were outlined following the inquiry, which found that Crown failed to minimise gambling related harm, permitted junkets with criminal links to operate at the casino, and was not open, accountable, or competent in communications with the state regulator.