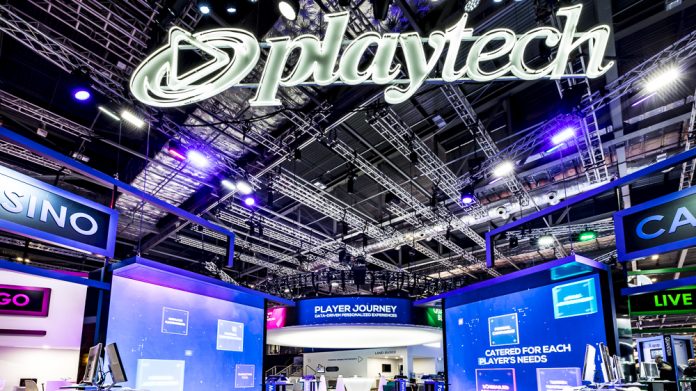 Playtech has reported positive progress regarding a trio of key transactions as the gambling group reflects on what is lauded as an "excellent start to the current financial year".
The "very strong performance" is said to have been driven by both the B2B and B2C business division, with adjusted EBITDA for 2022's first quarter said to have come in at more than €100m (H1 2021: €124.1m). It is added that the positive run rate has continued through April.
The former of the aforementioned segments is reportedly due to strong momentum across the Americas, with Mexico's Caliplay a key performer.
The group's wider operations have also been praised as welcoming "multiple new customers" across the US and in the Canadian province of Ontario, with live casino providing a particular boost after having "signed several new licensees and launched several new games".
Across B2C, Snaitech is reported as having maintained the momentum gained through H2 2021 into the current year, with what it dubbed "an excellent start" driven by its online business, retail recovery and favourable sports results.
"The excellent start to the year gives the board great confidence in the prospects for FY 2022," a trading update issued by the group stated.
"As would be expected, the board remains cautious and focussed given that we are at an early stage in the year, combined with the uncertain macro backdrop due to the pandemic and the war in the Ukraine.
"The board is also conscious there cannot be any certainty that the strength across the business so far will be repeated throughout the remainder of the year.
"That said, the company's performance to date and current trends in the business positions the company very well and the board would hope to be able to update the market further as we progress through the year."
Elsewhere, "positive progress" has been reported in the discussion with TTB Partners regarding a potential takeover bid for Playtech, following an initial approach earlier in the year that saw Mor Weizer, Chief Executive of Playtech, reveal his intentions to help the bid of the M&A suitor.
Furthermore, the company, alongside Caliente, is also continuing to explore a possible transaction that would allow the pair's Caliplay joint venture to enter the US market on an accelerated basis.
Finally, the disposal of Finalto is said to remain on track to completion during the current quarter, with two of the four required regulatory clearances having been received.