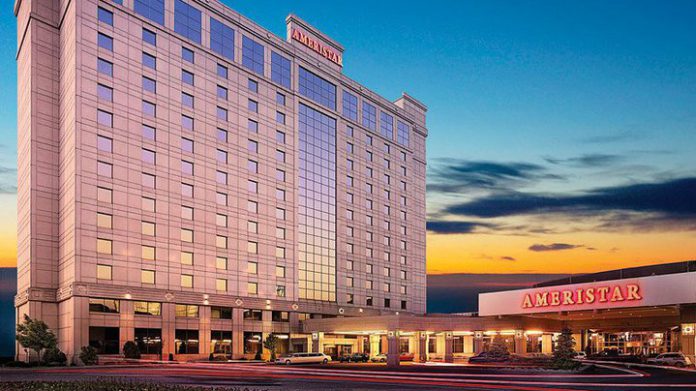 Penn National Gaming is looking to advance its cashless capabilities across further properties, as the casino and entertainment operator reflects on a first quarter that "generated record first quarter results".
Revenue closed the period up 22.7 per cent to $1.56bn (2021: $1.27bn) as adjusted EBITDA increased 10.7 per cent to $494.7m (2021: $447m), however, net income dropped from $90.9m to $51.6m year-on-year.
"Penn National Gaming generated record first quarter results with revenues of $1.56bn and adjusted EBITDAR of $494.7m," noted Jay Snowden, President and Chief Executive Officer. "These results reflect our continued progress in meeting our strategic objectives."
Across its land-based operations, PNG noted that it remains encouraged by the ongoing visitation from younger demographics, and will subsequently adopt a focus on reimagining its properties and offerings to enhance the appeal to this segment.
Revenue across its properties closed at $1.42bn driven by increases across all core segments, as venues across the northeast, south, west and midwest increased to $658.5m (2021: $570.9m), $341.4m (2021: $295.9m), $140.9m (2021: $96.6m), and $282.9m (2021: $234.7m), respectively. Adjusted EBITDAR came in at $528.4m.
As gains were driven by the introduction of online and retail sportsbook offerings and the recently opened Hollywood Casino York and Morgantown casinos in Pennsylvania, PNG is also looking to swell its cashless, cardless and contactless technology across more of its estate.
"This technology is now live at nine properties in three states and has increased the value of the guest in terms of visitation frequency and time on device," noted Snowden.
"We plan to introduce the 3C's in an additional 14 properties in eight states over the next two quarters pending regulatory approval."
The group's interactive segment is lauded as generating "meaningful growth year over year," driven by recent launches in Louisiana and Ontario that Snowden acknowledged that "although early, we have been very encouraged by the results."
Despite recording revenue of $141.5m through its interactive division through the quarter, PNG reports that net loss closed the period at $10m.
Snowden commented: "In Q3 2022, we expect to transition theScore Bet in Ontario to theScore's proprietary risk and trading platform, which will allow us to significantly bolster the product's features and capabilities, including expanded betting markets and exclusive bet features.
"We also remain on track to transition the Barstool Sportsbook to theScore's PAM and trading platform in Q3 2023, which will provide meaningful cost and revenue synergy opportunities."