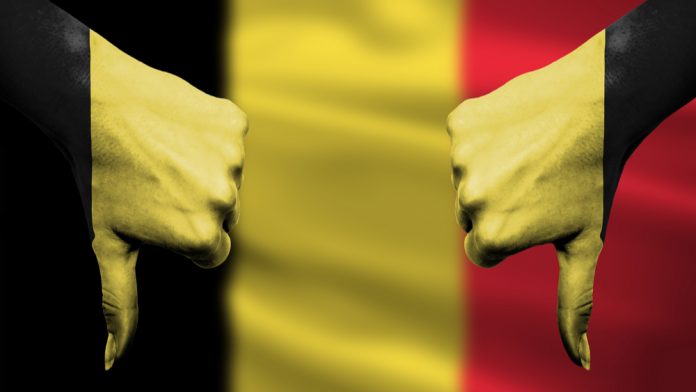 Belgium looks to ban gambling advertising by the close of the year, with companies and platforms to be prevented from using all forms of adverts. 
According to De Tijd, by the end of 2022 numerous forms of advertising including television, radio, social media, street posters, newspapers, or via personalised emails and texts, will be banned, as Federal Justice Minister, Vincent van Quickenborne, included the bill in a draft Royal Decree. 
In a press release, van Quickenborne stated: "Gambling is the new smoking. The gambling industry is making more and more profit in our country, all 'thanks to' people with a gambling addiction."
"Gambling advertising is fired at us from all sides every day and encourages these addictions, including among young people. More than 100,000 gamblers show problematic gambling behaviour and a third of them already have serious addictions."
However, despite the virtually blanket ban, De Tijd stated that the only exception would be within "the world of the gambling companies themselves", meaning logos displayed in venues such as gaming halls and casinos would be allowed.
Van Quickerborn's proposal has not gone criticised, however, with Senator Georges-Louis Bouchez, leader of the liberal Reformist Movement political party, arguing that such a ban could negatively impact the finances of football clubs.
In addition, Lorin Parys, CEO at Pro League, has confirmed that he is seeking a consultation with the federal government, having also raised concerns that the Justice Minister's suggestions would cut sponsorship income by 12 per cent.
Moreover, Senator Bouchez has also called for a consultation with the government on the issue, stating that the ban would not apply to the Belgian National Lottery, only to private companies.
"The finding that 40 per cent of the media expenditure by the sector is attributable to the lottery does raise questions about the government's claim about strict rules for the lottery in the interest of player protection," explained Dennis Mariën, General Manager of Kindred Belgium, told De Tijd.
"We are a strong supporter of stricter rules and a duty of care to combat problematic gambling. But it is a pity that none of the ministers came to talk to us. Moreover, they ignore the advice of their own watchdog – the Gaming Commission, which does not advocate this."