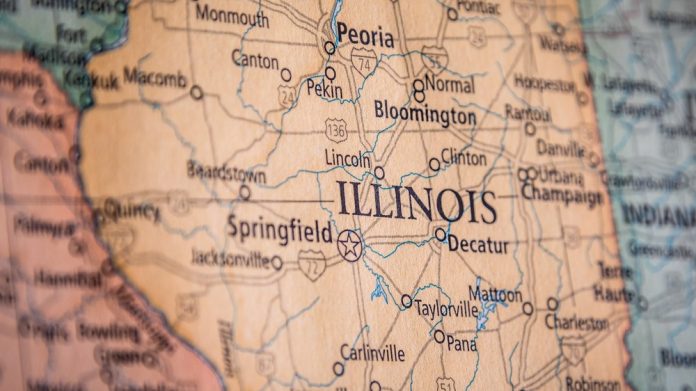 Illinois sportsbooks set fresh records in surging towards $1bn in wagering through March, as the removal in-person registration requirements and the NCAA's March Madness delivered a boost to the state.
Sports betting entities through the Prairie State generated $971.3m in wagers through the month, which is up 53.3 per cent from the $633.6m one year earlier.
This record performance was driven by $278.4m in betting on the NCAA men's basketball tournament, as March's handle shattered the previous record of $867.5m in bets in January and was also up 43 per cent from the $679.4m set one month earlier.
"March Madness and the removal of in-person registration proved a powerful combination," said Jake Garza, analyst for PlayIllinois. "This is what a less-restrained market in Illinois looks like."
Sportsbooks won $79.4m in gross revenue off of March's bets, which represents an increase of 59.2 per cent year-on-year from $49.9m and 155.6 per cent from $31.1m on a monthly basis
The previous record for monthly revenue was $78.2m in November 2021. The win generated $9.8m in state and local taxes.
Online betting accounted for $927.5m, or 95.5 per cent, of all wagers in March, with FanDuel leading all operators with $315.3m in online and retail wagers, including $310.7m online. 
DraftKings followed with $289.2m in combined online and retail handle, including $284.2m in online wagers.
"Even with the inevitable seasonal slowdown that begins in April, the state's sports betting industry should continue to make a significant lurch forward compared with last year," said Eric Ramsey, an analyst for the PlayUSA. 
"It would not be too surprising if Illinois became the second-largest market in the U.S. by the beginning of football season."
March was the first month of betting following the permanent removal of in-person registration rules for online betting, which went into effect on March 5 and see bettors no longer required to register at a retail sportsbook.