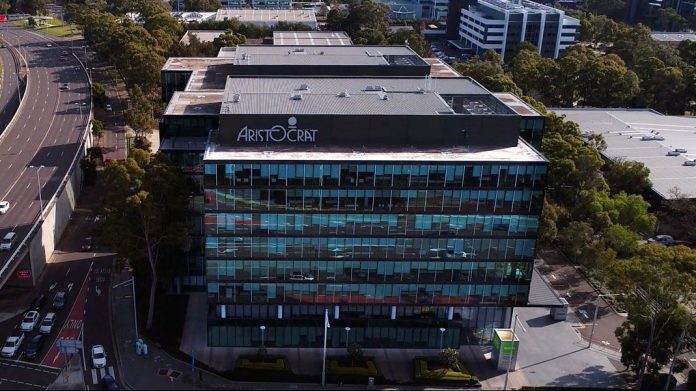 Aristocrat is pursuing opportunities to accelerate its 'build and buy' real money gaming strategy as the group looks to become the "leading gaming platform" across the industry.
This blueprint was first detailed earlier in the year and is to see Aristocrat "invest strongly" in building its online RMG infrastructure while pursuing M&A, partnerships and talent acquisition to drive its ambitions forward further still.
This comes as the company details a 23.1 per cent uptick in operating revenue during the six months ending March 31, 2022, to A$2.74bn (2021: A$2.22bn), driven by organic growth across Aristocrat Gaming and Pixel United, formerly the group's digital division. 
Normalised profit after tax increased 46.5 per cent to A$530.7m (2021: A$362.2m) despite mixed operating conditions and supply chain disruptions, with EBITDA up 30.3 per cent to A$970.3m (2021: A$744.5m).
Trevor Croker, Aristocrat Chief Executive Officer and Managing Director, explained: "Aristocrat delivered an impressive and resilient performance despite mixed operational conditions and challenges. 
"We took comprehensive action to protect our people and business, while investing strongly to accelerate our growth strategy going forward.
"Our sustained investment in talent, technology and product enables us to continue to take share wherever we play and delivered significant top and bottom-line growth in the first half of fiscal 2022
"We are accelerating the implementation of our 'build and buy' strategy to scale in online real money gaming, which provides further channels for us to distribute our world-leading content.
"Our ambition is to be the leading gaming platform in the global online RMG industry, and we anticipate being live with igaming products in two jurisdictions in the US by the end of calendar year 2022."
For the full-year to September 30, 2022, Aristocrat anticipates further investment to drive sustained, long-term growth, which it says will likely fall above the historic range of 11 per cent to 12 per cent of revenue. Further expenditure is also expected to support the ongoing RMG strategy.
"We continue to make progress in our sustainability efforts, including our commitment to responsible gameplay, and to adopting a group-wide science-based emissions reduction target by the end of calendar year 2023," Croker added.
"Aristocrat enters the second half with excellent fundamentals and strong operational momentum, a robust balance sheet and an abundance of opportunity to accelerate our growth strategy."