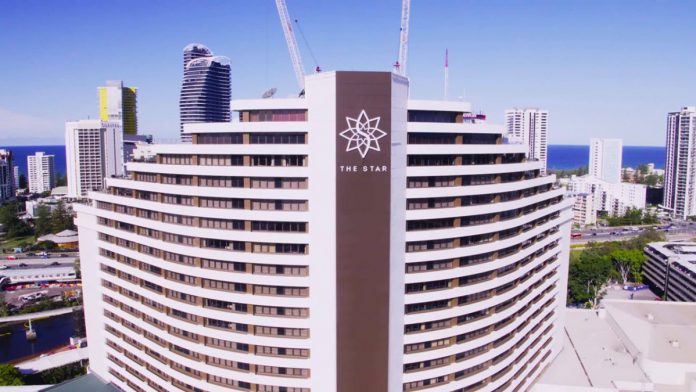 Australia's Star Entertainment Group says that it will "fully cooperate" after Queensland Attorney General, Shannon Fentiman, confirmed that the state is to conduct an independent review of the group.
The firm, currently the subject of a New South Wales probe to determine if it is complying with its statutory obligations and remains suitable to hold its licence, is to be faced with similar action regarding its properties in Brisbane and the Gold Coast.
Star, which has undertaken an executive reshuffle after vowing to "embark on a program of renewal in a timely manner," saw closing submissions wrap up in NSW last month amid allegations of money laundering and fraudulent activity.
Destination Brisbane Consortium, a joint venture led by The Star Entertainment Group alongside its Hong Kong-based partners, Chow Tai Fook Enterprises and Far East Consortium, is currently constructing the AU$3.6bn Queen's Wharf Development in the Sunshine State.
Regarding a further impending investigation, ABC News quotes Fentiman as stating: "The Palaszczuk Government takes the allegations of money laundering and integrity issues very seriously.
"Investigations by the Office of Liquor and Gaming Regulation into The Star are ongoing, and they are continuing to work with the Queensland Police and AUSTRAC.
"There will also be an independent expert review into the suitability of The Star to keep its casino licence."
Adding: "I'm not going to pre-empt any of the findings of a review, but even if a casino is found to not be suitable there are things we can put in place provisionally to make sure they do meet all the expectations of the regulator and the community."
Last month, Fentiman detailed proposed reforms in the Casino Control and Other Legislation Amendment Bill 2022 that it is said will help prevent criminal influence and exploitation in casinos in response to recent inquiries by other states.
This will see Queensland's casino operators become subjected to tougher gambling laws as state government looks to improve compliance requirements, increase penalties and push for more gambling harm minimisation measures.
"This Bill will ensure Queenslanders can have confidence in the integrity of our casino laws," she stated
"These reforms seek to address concerns which have emerged from the public inquiries into casinos operated by Crown Resorts in New South Wales, Victoria and Western Australia, as well as investigations underway into the Star Entertainment Group.
"As a result of the changes, there will be significant pecuniary penalties as a disciplinary action of up to $50m.
"These reforms are considered to be examples of best practice casino regulation and will be in place before the opening of the new casino at Queen's Wharf to be operated by The Star."