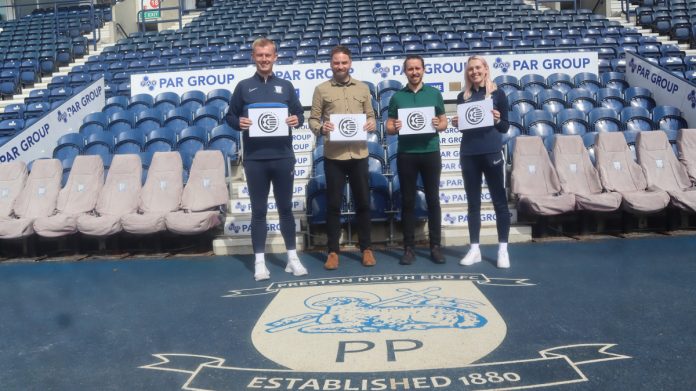 The Preston North End Community and Education Trust is aiming to educate men on the effect of gambling harm after uniting with social enterprise Healthy Stadia to deliver the Reclaim The Game programme
The free eight-week programme, which is said to have been designed by a team of experts, will be delivered by PNECET coaches at The Lilywhites' Deepdale home.
Set to commence during the summer months, the course aims to combine classroom learning and physical exercise opportunities to support men aged between 18 and 44 in a bid to reduce the amount of time and money spent on gambling.
"Reclaim The Game is an innovative and informative programme centred around the effects of gambling harm," explained Jessica Riley, Head of Health and Wellbeing.
"We are proud to be delivering the programme this summer to support men aged 18 to 44 in the Preston area to control their gambling habits, while helping them to become fitter and healthier through physical exercise in our inspiring sporting environment at Deepdale.
"Through the Reclaim The Game programme, we want to inspire individuals to learn, be active and develop life skills, while continuing to improve the general, physical and mental wellbeing of our community."
The Reclaim The Game programme forms part of a larger study, Football Fans And Betting, which stems from the University of Glasgow and has been funded by the National Institute of Health Research.