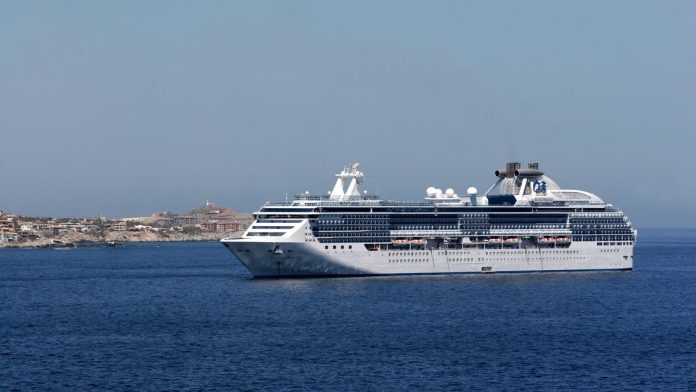 Carnival Corporation has struck an alliance with BetMGM in a bid to deliver online sports wagering and igaming experiences to cruise ship guests.
As a result of the agreement, the BetMGM platform will be rolled-out in phases over the coming months with gaming to be available on more than 50 ships ported in the US spanning Carnival Cruise Line, Holland America Line and Princess Cruises
Marty Goldman, SVP Global Casino Operations for Carnival Corporation, noted: "We're very proud to be able to deliver the excitement and engagement of sports betting and iGaming to our guests through our partnership with BetMGM. 
"Our two leading global hospitality orgagnisations will provide a wide array of immersive digital content as a complement to our exceptional shipboard casinos."
Carnival will offer BetMGM-branded digital and cash-based sports betting, in addition to online real-money gaming products on-board Carnival's US-branded ships in international waters. Additionally, the pair will collaborate on co-marketing and promotional activations.
"We've found an ideal partner in Carnival Corporation and look forward to providing our sports betting and igaming products to its millions of passengers," said Adam Greenblatt, BetMGM CEO. "This is another great opportunity for us to further expand BetMGM's footprint." 
At the recent Canadian Gaming Summit, Greenblatt participated in a fireside chat with broadcaster Ryan Doyle where it was confidently asserted that "we're showing that we can compete and have every intention to do so". 
Furthermore, elaboration was also offered on numerous aspects of the gaming brand's journey thus far, as well as delving into detail on the possibility of a legalised Californian market coming to fruition down the line.
"I think the story of BetMGM is I told you so," he began upon being quizzed on the origins of BetMGM. "What we put in place in 2018 made sense on paper, but it was actually bringing it to life and being able to demonstrate that we can compete with pre-existing brands, the established players, that made the journey much more precise and really exciting."