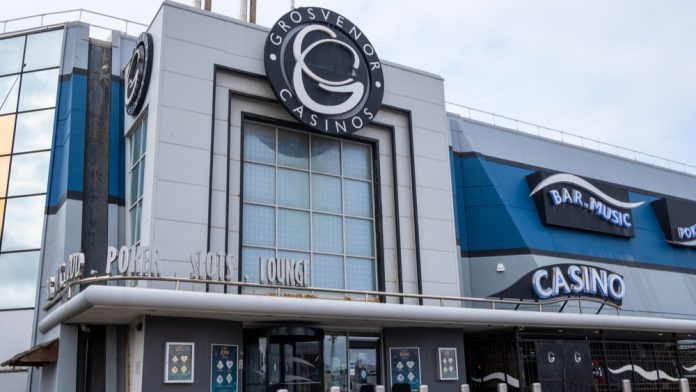 Rank has lowered its expected underlying operating profit expectations for the year ending June 30, 2022, as retail pressures continue to take hold.
After detailing a softer performance across UK venues during March and beyond during its third quarter update earlier in the year, the company notes that this has continued with visit numbers down across its Grosvenor Casinos estate.
"We have seen some improvement in Grosvenor's performance post April, but it has been considerably weaker than expected, principally due to a slower than expected return of higher spending overseas customers to our London casinos, continued softness in visitor numbers across the UK and a lower-than-average casino win margin in the quarter to date," a brief trading statement issued by the company reads.
However, Rank does note that performances across other business segments have been "broadly in line with management's expectations".
As a result of the recent performance in Grosvenor venues and continued inflationary cost pressures, and subject to normal casino win margins between now and the year end, the firm anticipates like-for-like underlying operating profit to be approximately £40m for the year ending, contrasted to the previously guided range of £47m-£55m.
During the COVID ravaged 12 months ending June 30, 2021, the company's statutory performance saw revenue drop 48 per cent to £329.6m (2019/20: £629.7m).
Group operating loss for the year came in at £92.9m as opposed to income of £21.5m for the prior period, with loss after tax closing at £72m from income of £9.4m.