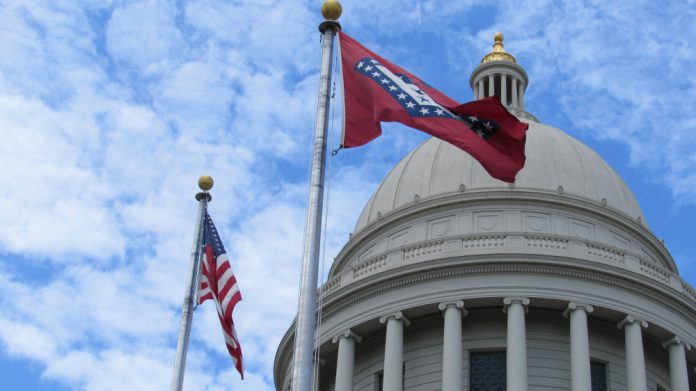 Fair Play for Arkansas has delivered more than 100,000 signatures to the region's Secretary of State in the latest stage of an ongoing battle to remove a proposed casino development in Pope Country from a ballot initiative.
The Choctaw Nation backed effort must now await while a team conducts a review of the petitions to determine if there are 89,151 valid signatures to qualify the initiative outright for a November election ballot.
If the valid signature count is at least 75 per cent of the required total, Fair Play will be allowed an additional 30 days to submit more signatures, with the campaign confirming that canvassers will continue to collect signatures in the coming weeks.
Hans Stiritz, Spokesperson for Fair Play for Arkansas, said: "We're extremely grateful for the support from voters across the state who signed our ballot petitions, allowing us to submit the signatures required to qualify for the ballot and move onto a state-wide campaign.
"The citizens of Pope County are asking to be treated like our neighbours in the 74 other counties: we don't want a casino mandated in our community. Now the voters of Arkansas will have the chance to support local control and end this corrupt process in Pope County once and for all."
This comes after 2018's Amendment 100 permitted four casino licences to be issued. These related to fresh casino developments in Pope and Jefferson counties; as well as at Oaklawn Racing and Gaming in Hot Springs; and at Southland Gaming and Racing in West Memphis.
The racetracks have electronic games of skill currently, with the plans to enable them to expand the offering to full gaming venues.
"Unfortunately, a new amendment is the only way Pope County can be removed from our constitution.," the campaign proclaims.
"We deserve what 71 other counties in Arkansas enjoy: the freedom to live without a controversial gambling development forced on us."
Responding to this latest step, David Couch, Attorney for Cherokee Nation Businesses, which has secured a licence for a $225m Legends Resort & Casino in Pope County, has doubted the validity of the number of signatures gained.
"Considering the historical validity rate of petitions in the state of Arkansas, as well as the population of registered voters, indications are strong that based on what Fair Play says it will submit today (they have not yet arrived for turn in so we do not know the exact number), they will not meet the minimum numbers required to initiate the petitions," a statement issued to the Arkansas Times reads. 
"Furthermore, a mountain of evidence exists to challenge significant improprieties pertaining to Fair Play's signature gathering efforts, including gross misrepresentation by canvassers of the ballot petition's purpose, employment of persons with criminal backgrounds, and improper notarisation of petitions.
"We remain optimistic and will continue the fight to keep the constitutional amendment voters approved in 2018 intact, keeping billions of dollars in tax revenue and thousands of good-paying jobs in the state of Arkansas."