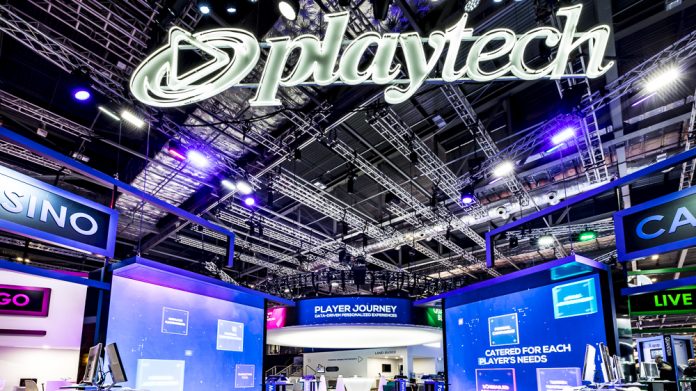 TTB Partners has cited "challenging underlying market conditions" as a crucial reason for not following up interest in Playtech with a takeover proposal.
However, the Hong Kong-based investment group, which gained support from the gambling tech firm's Director and Chief Executive Officer Mor Weizer earlier in the year, noted its continuing support for the group.
In addition to signalling support for the board's efforts to maximise shareholder value, TTB is also backing the firm's executive management team and wider strategy relating to the strategy and prospects of the business.
TTB retains the right to set aside restrictions in Rule 2.8 of the Takeover Code with the agreement of Playtech, if a third party announces a firm intention to make an offer, under waiver proposal and if there's a material change of circumstances.
Last month, Playtech announced an extended deadline to 5pm on July 15, 2022, for TTB to clarify its final intentions, with it said that additional time was required for "discussions to further develop is in the best interests of the company's shareholders and other stakeholders".
"This process has shone a spotlight on the fundamental premium value of Playtech's businesses and the board will continue to consider options to maximise value for all shareholders," commented Brian Mattingley, Chair of Playtech.
"Playtech is the leading technology company in the gambling industry, with an unrivalled quality and breadth of products.
"The group's B2B business continues to go from strength to strength while Snai is the number one sports brand across retail and online betting in the Italian market.
"We are confident that we have the right strategy and the right team in place to build on this strong start to the year and deliver for all our stakeholders."
Despite this latest acquisitive interest falling by the wayside, the Playtech board notes confidence in the long term prospects for the group, due to an "excellent H1" as well as "excellent first half results and momentum" across B2B and B2C.
"Playtech carries strong momentum going into H2 2022 and continues to perform very well across its core B2B and B2C businesses," noted Weizer.
"This performance reflects the quality of our market-leading technology offering and the hard work and commitment of our talented team.
"We remain confident in our long-term growth prospects and, in particular, our ability to benefit from the structured agreements that are already allowing Playtech to access newly opened gambling markets."
This latest development comes after the board of Playtech was contacted by TTB Partners, on behalf of an investor group to be formed and advised by it, requesting that Playtech consent to release from restrictions under rule 2.8 of the City Code on Mergers and Acquisitions to allow an offer for the company to be considered.
On November 19, 2021, Gopher Investments, an affiliate of TTB, confirmed that it had no intention of making an offer for Playtech and, as a result, the group was bound by the restrictions imposed for a period of six months.
However, without this release consent being granted, TTB was bound by the restrictions, which as of May 20, 2022, expired.
Prior acquisitive overtures by Gopher Investments, a 4.97 per cent shareholder that this week finalised the purchase of Playtech's Finalto financial services division, met one of the key conditions of Aristocrat's attempted buyout of the firm.
However, Gopher formally dropped out of the race in November, one day after JKO Play, a 0.51 per cent shareholder in Playtech, entered the fray, before it too withdrew from the takeover battle earlier in the year.
In February, it was confirmed that Aristocrat's offer had been rejected after the total votes cast in favour of the resolution at a general meeting was 54.68 per cent, which fell some way below the minimum threshold of 75 per cent that was needed to approve the transaction.