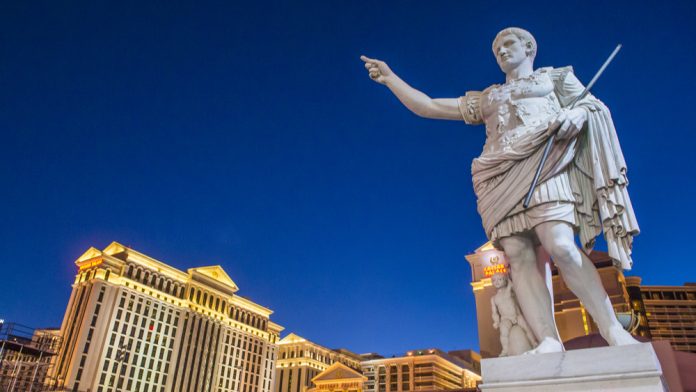 Caesars Entertainment has awarded 22 US students with up to $20,000 to go toward a college or degree-granting program, as the casino and entertainment operator also details an expansion of its Capital One Arena sportsbook.
The inaugural Don Carano Legacy Scholarship has been awarded to Caesars' team member dependents that are currently enrolled in, or planning to attend, college. Recipients will receive $5,000 a year, renewable up to four years.
"We were incredibly impressed by the applicants for our inaugural year of the Don Carano Legacy Scholarship," said Tom Reeg, CEO of Caesars Entertainment. 
"Supporting our team members is our top priority, and that means supporting their families as well. We're proud to launch this scholarship program and provide financial aid to these remarkable and diverse students."
In partnership with the Community Foundation of Northern Nevada, students were selected from a pool of applicants whose parents or legal guardians represent a range of positions and properties across the company's network.
Scholarship recipients hail from across Florida, Indiana, Louisiana, Mississippi, Missouri, Nevada, New Jersey, Tennessee, and Wisconsin.
"At Caesars Entertainment, our primary focus is treating our team members and guests like family, something my grandfather started with the launch of Eldorado Resorts in 1973," commented Anthony Carano, President and COO of Caesars Entertainment.
"He always considered education a fundamental building block, and I know he would be so proud to help open doors for our team members' families. Congratulations to all the recipients of this year's award. We can't wait to continue to watch these young people flourish over the next four years."
Furthermore the casino is also undertaking an expansion of its sportsbook entity that is located inside Monumental Sports & Entertainment's Capital One Arena in Washington DC.
This will bring an expansion to the 18,000-square-foot retail sports betting space to include the addition of 700 square feet of new wagering space with 13 additional self-service kiosks, a brand-new entrance leading directly to the concourse of the arena, and a new culinary offering.