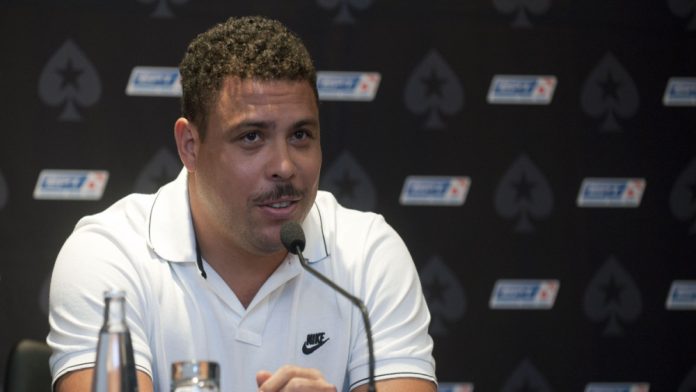 PokerStars has announced the return of former Brazil international and ex-Real Madrid striker Ronaldo Fenômeno as a company ambassador.
Joining his Brazilian counterpart Neymar, who earlier this year became a cultural ambassador at PokerStars, Ronaldo will also be part of an ambassadorial team that includes André Akkari and Rafael Moraes, who are PokerStars Team Pro.
"I am extremely excited to announce that I am joining the PokerStars family again," Ronaldo said on his social media. "I've always been a huge fan of the game and I'm looking forward to working on some exciting projects in the future.
"Keep an eye on Ronaldo TV, where I'll be broadcasting some tournaments soon!"
In his previous role at PokerStars, the former player won 26th place at the 2015 PokerStars Caribbean Adventure Main Event, as well as 7th place at a festival side event in 2016.
The return of the three time FIFA World Player of the Year and two-time World Cup winner follows Ronaldo's recent link-up with Betfair. 
The former Barcelona, Inter Milan and Real Madrid striker officially began his role with the Flutter Entertainment brand on June 30, where he, and the operator, voed to deliver a series of activations and premium content.
Additionally, as aforementioned, Ronaldo joins Neymar at PokerStars, which saw the Brazil and Paris Saint Germain footballer work closely with the operator on a series of creative projects inspired by the world of culture – from art and design to music and more.